By:- Fibre2Fashion.com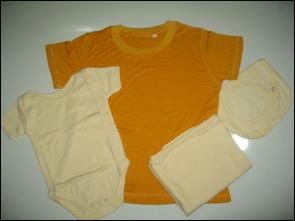 'Herbalfab' one stop for Eco-friendly & Sustainable fabrics:
Herbalfab is the brain child of Mr. Prashant Balar, who started his career in the electronics, and IT industry. His aspiration to accomplish something satisfactory in life made him to quit the industry and take up his family business of conventional cotton shirting. Here, Prashant happened to come across the destruction caused by harmful chemicals during various stages of conventional textile industries. This motivated him to initiate Herbalfab.
Herbalfab has developed a unique technique to dye with flowers, fruits, roots etc. Turmeric, myraballams, onion, kesu and dhavadi flowers, and natural indigo are used for preparing the natural dyes. This not only prevents water pollution due to replacement of petrochemical dyes with vegetable dyes/natural dyes, but also imparts medicinal value to cloth as many herbs used for dyeing are having high medicinal value.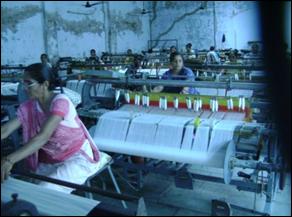 The colors developed are unique and can thus initiate a new fashion trend. The company has developed an expertise in vegetable dyeing the woven. Herbalfab also have a range of other Eco friendly fabrics like khadi that is both handspun and hand-woven, non violent silk, Organic denim etc.
When talking about the market demand for the fabric, Mr. Prashant Balar expresses his intention to focus more on the US, and European markets. He states, "Those are established markets for organic garments and that is where I intend to supply my fabrics". He believes that the demand for organic clothing in India is limited to spas, ayurveda centres, skin clinics, and fitness clubs. Herbalfab aspires to makes its presence across the user categories. "I would gauge the domestic market and accordingly pump in money to establish a full-fledged unit" he plans.

Organic GOTS Approved low impact dyeing section:


Herbalfab provides 100% GOTS certified organic vegetable dyed fabric/end product as per the requirements of the customer. The company provides organic woven, and organic knit fabrics in GOTS approved low impact, and organic dyeing. Attractive hoodies, clothing for men & women, baby clothing, organic towels, bed sheets, cotton bags, and home furnishings are made.
Organic clothing is an effective way to ouster pollution, and the resulting threats. These garments look no different from standard clothing. One can achieve the dual purpose of looking fashionable, and saving the world also.
To know more please fill the below enquiry form
and our Executive would communicate to you...
<% mailsubject = "Special Article Inquiry for Herbal Fab from Fibre2Fashion.com" mailto = "herbalfab@gmail.com" mailcc = "manmeet@fibre2fashion.com" mailbcc = "" inqarticleid = "3064" %>