How far the economists, who predict that India's growth will outpace China by 2014 would prove right? The achievement of such a pace calls for an all-round fast march. But has the apparel industry invested enough to keep up with this pace of change that is called for to achieve what at present appears to be a wishful thinking, particularly in view of the fact that Indian garment exports have shown a downward trend for quite sometime?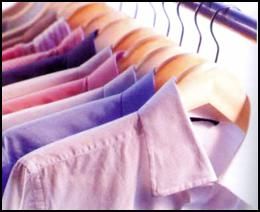 To my mind, it is far too far-fetched to imagine that India could outstrip China in garment exports, keeping in the mind the staggering and huge gaps, just in numerical terms and for this reason alone, I would not subscribe to the view that India could overtake China in this area. However, India does need another look at its own garment industry, particularly if it is aspiring to at least upgrade its standing in the world apparel export.
We continue to stick to our age-old designs and one hardly finds any study and application of trends that sway the world from time to time in our products that we offer. We continue to stick on only to cotton while the world is moving towards smart textiles. There is hardly any change in the designs and there is no sign of any innovation. Today, India's corporations and private companies perform side by side with the world's global elite; investment in innovation could mean exports will shoot up. India is on track to achieve 9-10% growth over the next few years while China's growth plateaus at around 8%.
So why have exports in the apparel sector fallen? The answer lies in lack of innovation, investment in creative design and limited understanding of trends.
India could upstage the US as the planet's economic superpower by 2025 and overtake China as the world's fastest growing economy by 2014. If the apparel industry is to keep up with this pace of change, it will need to follow industrial design in India and invest in trends, design, innovation and consumer-insight to realise the full potential of key export markets. Right now the challenge for many Indian apparel makers is investing in and understanding the consumer and trend intelligence that will give Indian made apparel 'added value' over cheaper products manufactured elsewhere.
Shipments to the EU and the US account for nearly two-thirds of the country's textile and apparel exports. However the apparel sector in contrast to other exports registered a decline by value of 11 % in 2009 Between 2004 and 2009, India's textiles and apparel exports to the US grew by only 4.2% per annum, while China, Vietnam, Indonesia and Bangladesh saw growth of 15.3%, 14.5%, 8.9% and 11.5% respectively (by value).