It's sixer season for the Indian sportswear sector. Hosting the biggest sporting extravaganza, the country, in addition, is seeing a spin off in its sportswear sector. Retailers roll the dice by filling their store shelves with exclusive 2011 cricket apparels. For all the cricket aficionados world cup clothing adds to their enthusiasm.
2011 World Cup Cricket is in no doubt, turning out to be a showcase event in the calendar of sports enthusiasts. This gala tournament is in the focus of people from all over the world, who crave to express their appreciation for their country's team. Adding glory to their passion, 2011 world cup merchandise is now selling like hot cakes in the market.
Indian sportswear sector is experiencing a boom. Indian sports products sector is estimated to be around 2,525 crore, of which sports apparels comprise a 45% share. Overall sports merchandise market is predicted by analysts to grow by 13% on a year-on-year basis, and reach 12,000 crore by 2020. So, to make optimum utilization of the predicted growth, retailers are seeking new options to allure customers into their store. Launching products with the much talked about, and preferred 2011 World Cup Cricket is one among them.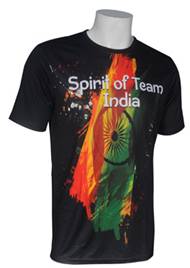 Commercializing the cricket craze:
Craze of cricket merchandise is haunting not just the adults, but also the kids. Big brands and retailers are gearing up to promote their brands, thereby enhancing their sales by introducing a series of cricket related merchandise. Explicit varieties of clothes with cricket motivated messages are put on display on retail store fronts targeting cricket admirers of all ages. A variety of cricket apparels; polo's, T-shirts, shorts, sweatshirt, track pants, and related accessories such as head bands, key-rings, caps, etc are available, attracting the eyes of cricket fans. Apparels are designed specially for men, women, and children, and are available in an assortment of prices ranging from

199 to

499.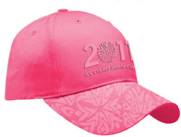 Cricket theme related apparels add to the game's excitement by cheering them passionately. Managing Director of IVS Group Ash Kapoor expresses his pleasure quoting, "We are proud to be working with such a prestigious international event as the ICC Cricket World Cup 2011. It is the third biggest sporting event in the world and we are honored to be providing the merchandising services this time just as we did at the ICC World Twenty20 in 2009 and 2010." (Source: ICC Media Release)