Luxury retail brands are making a beeline into the Indian market, foreseeing the commercial viabilities. But this is only a beginning. What is the current and future market for luxury brands, and what should the retailers do to leverage the opportunity?
Luxury retail is a segment that has grabbed immense attention in the recent past. Against the backdrop of the Indian thrift, the attention this segment is creating, is magnetizing both domestic, and international luxury brands to consider their options seriously.
There is no particular definition of what products come under the category 'luxury'. Based on the amount of money spent on buying the product, it can be defined as 'a luxury product'. Products that are meant to show off a person's prosperity, lavishness, that serve as a medium of self expression can also be defined as luxury. Luxury market is a broad term encompassing perfumes, jewelry, watches, clothes, footwear, and many more.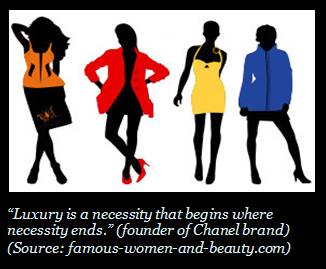 Which customers manipulate the luxury market?
Indian luxury market is currently on the growth trajectory, seeing a continuous exuberance. Changes in the income level of the people, increasing families with dual income, nuclear families, and transformations in preferences, and life style of the consumers are fuelling the growth of the market. Strong polarizations of the buyers for specific products also influence the market. Children of the aging baby boomers termed as millennials dominate the luxury market. They belong to a demographic group enticed with pomp, glamour, and cutting edge technology. Fashion designers focus on the mind set, and preferences of these people. Trends spring up keeping in mind, the style, and color preferences of the millenials.
Indian Luxury Market:
India is currently emerging as one of the attractive luxury markets; worldwide. It has growing literate population, brilliant careers and spending power. There are 70,000 millionaires in India, making the top end of the luxury consumer populace. With a current per-capita income of $460, a rapid growth is still on the cards contributing to an added internal wealth creation. Industry analysts predict that by 2020, 47% of the Indian population will be in the age group 15-59. During 2004, the same population was 35%.