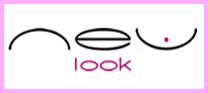 Retail monitoring on successful brands, retail trends, and consumer behavior regarding apparel shopping.
Fashion retailing is a complex business due to its volatile nature. Augmentation of trends has revolutionized the retail business; amicable to all, that, fashion is an integral part of the retail industry as well as brands. With growing competition among the retailers today, they are more concerned, with innovation and creativity as their new sales mantra. New Look is an accomplished high street brand with a fast fashion approach. The brand has defined its abilities inheriting catwalk trends to their store racks.
Success Profile:
A leading market leader and second biggest retailer in UK, New Look has established itself successfully in the apparel retail sector with 602 stores all across UK, and 400 stores internationally. As of May 2010, New Look covers 35 countries globally. FY 2009-10 saw them entering four new markets of Netherlands, Egypt, Singapore, and Poland.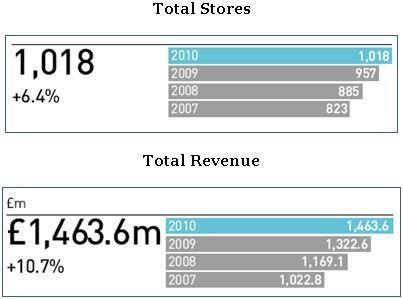 The brand is concerned in delivering a fashion excitement, to their customers by transferring the latest cat walk trends, street styles, and celebrity styles in a fast pace, proving their customers, a bang on the trends. Thats why they regularly win awards for their clothing and footwear assortment. They are the second biggest womenswear retailer by value in UK comprising a 6% market share. (Source: Kantar Worldpanel 24 w/e 5th September 2010)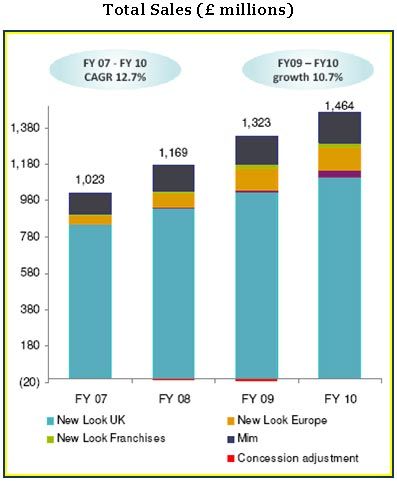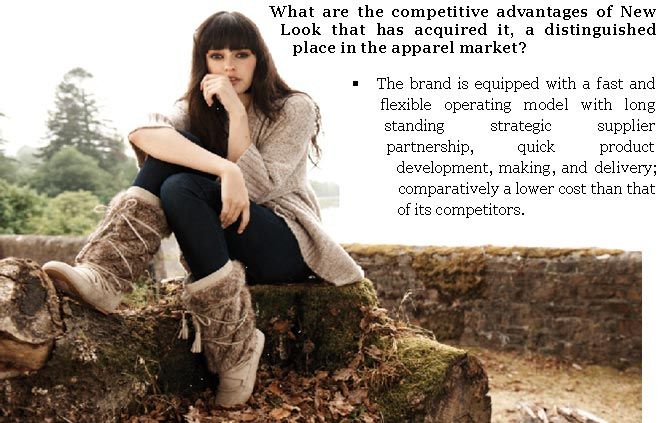 70% of its products are designed in-house, giving uniqueness to the brand.

Well planned supply chain management delivering good brand and product consistency.

Multi channel capability with a transactional website serving more than 120 countries.

Proactive customer engagement combined with complementing online, and offline propositions.
Growth Strategy:
Right space giving the Look and Feel store refurbishment programme. Right store size in right locations.

Consolidated product range in leading womenswear categories with an increased market share for mens and childrenswear.

Multi-channel proposition enhancing customer interaction.

International expansion through own as well as franchisee stores.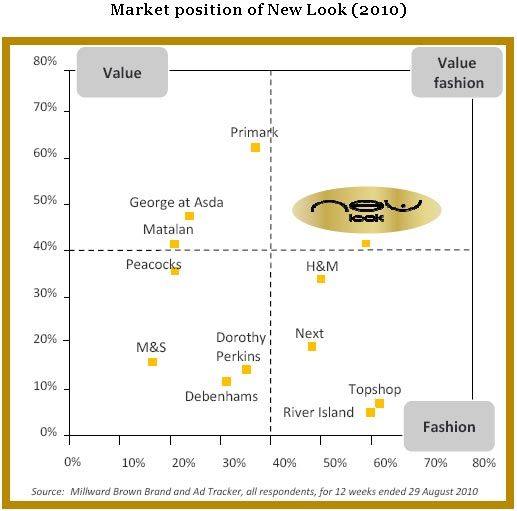 What is the market performance of New Look during 2010? The then Chairman of New Look John Gildersleeve shares his opinion.
The year to March 2010 has been an outstanding year for New Look, with growth in adjusted EBITDA of 14.6% to a new record for the Group of 249.4 million. Our success further underlines our differentiated operating performance in an increasingly competitive market-place.
How was this achievement possible? The energetic John Gildersleeve speaks out:
This remarkable performance has been achieved in the face of unprecedented market conditions. At the beginning of the year we faced an unstable economy, deteriorating customer confidence and Sterling weakness against the US Dollar, our main purchasing currency. In the event, our customers demonstrated remarkable resilience, and the efforts of our buying teams and the support of our suppliers helped us maintain our value credentials to become the Number 2 player in the market today. Our cash generation has remained robust, driven by strong profit growth, even through the downturn. This has financed substantial investment in the business, to put in place a solid platform for future growth.
Ethical Aims of New Look:
A major influencing factor for the success of any business depends on establishing direct and close working relations with suppliers. New Look offers ethical and environmental standards, and expects their suppliers, and sub-contractors to share the same. New Look is a member of Ethical Trading Initiative (ETI), and follows the standards set by ETI based on internationally recognized standards of the International Labor Organization (ILO).
New Look has transformed their business in the recent years, and continues to lead the way in fast fashion proving to be a high-growth, international and value based fashion retailer. They give the customers what, when, and where they want. Thats the success secret of New Look!
Reference and Image Courtesy:
Newlookgroup.com