Clothing or apparel is any covering for the human body. There are four principal factors in clothing comfort, more commonly known as "4 Fs of Comfort": fashion, feel, fit, and function.

In most cultures, men and women dress differently, with differences consisting mostly in styles, colour and even fabric. In Western countries, the women usually wear dresses, skirts, blouses and high-heeled shoes while men were trousers, shirts, and ties. In Muslim countries, women wear hijab and are required to cover their faces with cloth called niqab. In some European cultures, men were skirts called kilts.

Modern fashion now varies greatly within civilizations depending on age, social class, generation, occupation, geography and even on historical periods.

Promotional apparel is a type of clothing that is printed or embroidered with a companys logo, name or contact details. It is used to promote a product, service or a corporate image.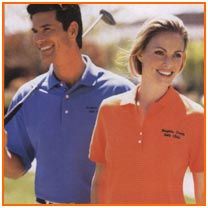 Promotional apparel for men consist of polo shirts, t-shirts and tanks, denim and twill shirts, dress shirts, fleece wear, jackets, and mens short and pants which have company logo or name embroidered or printed usually on the left chest of the merchandise. For women, promotional apparel includes shirts, polo shirts, jackets, and tank tops which also have company logo or name embroidered or printed on the left chest part of the merchandise.

Children's wear can also be promotional apparel when embroidered or printed with a company's logo or name. Other samples of apparel for promotional use are work and school uniforms; bags; caps, beanies and scarf; blankets; sportswear; towels and bathrobes. They are usually given away during corporate events as part of the marketing strategy to win new customers and keep existing ones. They are also used to promote the company's product and services and corporate image.

The use of promotional apparel has its advantages. If apparel is of a better quality, people will be attracted to wearing them. Apparel used for promotions can be worn by most individuals and will serve as advertising for the company. Also, there is a variety of styles and colours to choose from. Apparel, whether casual or formal, can be used as promotional tool. It can also be enjoyable and comfortable to wear. Apparel used for promotional activities must be easily washable, easy to wear, and easy to maintain. Most apparel can also be printed and embroidered so the company has a choice on what method to use for their logo and company name. Also, clients can wear the apparel for a long time. Continuous use of the apparel means continuous promotion for the company.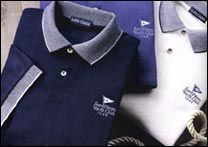 In planning for using clothing as a promotional tool, it is best to do budget planning first. Decide how many pieces are needed and how much the company is willing to spend on one piece of apparel. It is also best to consider the weather. Decide when the promotional item will be given away as this will dictate on the type of material that will be used for the apparel. Also, know the target market for the promotional item. If its mostly female then the choice of apparel should be ladies' wear. If it's mostly mixed then there is unisex apparel available that can used for the promotional activities. Choice of colour also play an important part in choosing clothing, colours should complement the companys logo and name.

With the current trends toward personalization, the use of ordinary items for marketing purposes by businesses has been a flourishing trade in itself. New products and technologies have been continuously researched and produced in order to satisfy the growing market of promotional items.

Source: http://www.articlealley.com/
Image Courtesy:
corporategolfpros.com
farfromboring.com
thomsonlinear.com