With their metallic bright white feel, lustrous and shinny aura, Silver jewellery finds its place on high in the segment of new age jewellery. You can use silver in different kind of adornments like earrings, necklaces, brooches, bracelets and rings etc.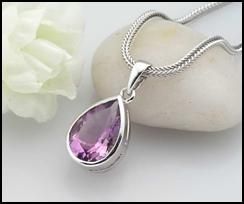 Designer silver jewellery is the most popular among the modern segment of jewellery across the globe. It is becoming even more popular in comparison to gold jewellery. In market fluctuation the price of gold is increasing and many jewellery designers now prefer to design silver jewellery ornaments and adornments for different market segments. Customers with short monthly income like to purchase silver jewellery which comes under their budget.
Silver jewellery has even integrated with fashion industry on a big scale and its demand is growing day by day. Jewellery designers are coming with modern and trendy designs of jewellery to enhance appeal and increase sell and leverage on their brand identity in the jewellery souk. Many of them offer special discounts in silver jewellery during festive seasons and come with innovative ideas to attract and create customers for their creative jewellery segment.
With the modern age designs and integrations Silver jewellery has made it big. Sterling silver looks enormous and it is even compared with the charm of moon. Sterling silver is made with alloy approximate 92% of pure silver and rest with another metals so that is can be made more tangible and useable. Usually copper is alloy with pure silver to for sterling silver. Silver is also very safe for skin as it does not yield any adverse chemical reactions. You can buy silver jewellery at very reasonable price. You can gift a piece of specially designed silver jewellery to your loved ones. To impress further, you can put jewellery inside silver packaging bag.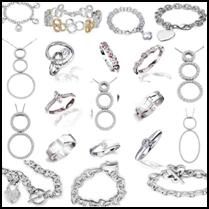 Silver is a beautiful metal mostly loved by all the women around the world. You can gift Silver jewellery to your girlfriend or wife on various occasions and they would be more than happy with that. Silver rings for women are very prestigious and precious for them in any special occasion like engagement ceremony, as a Valentine's Day gift or for wedding anniversary.
Fashion conscious people mostly focus on handmade silver jewellery because in it they can put their innovative ideas. If you want to look different from others, you can book an order for handmade silver jewellery which suits your style.
Each piece of silver is very carefully crafted by the workers in handmade jewellery and machines are not used in it. This is the reason handmade silver jewellery is costlier than machine made jewellery. Each craftsman has its own style in creating jewellery and it is very difficult to copy the same design of jewellery. The modern lines of jewellery have it all to make it sure you get a unique piece of radiance to wear.
Source: http://www.articlealley.com/
Image Courtesy:
samarajames.com
bankingontechnology.com
wwwemitations.blogspot.com