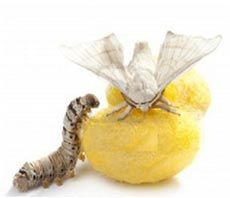 Silkhas a long and colorful history. Manufacturing silk is a two thousand year old zealouslyguarded secret of China. Thousands of years of sericulture practice has come upwith various indigenous varieties of silk. Silk manufacturing and fabric makinghas eventually become a widespread practice, developing rich patterns andtechniques.
Todaysilk production has drastically doubled, despite man-made fibres replacing silkto some extent. The demand for silk has also given way for cheap and imitationsilk fabrics. Of late, silk industry is facing unfair competition due tounscrupulous manufacturers selling cheap man made fibres as pure silk. Thoughno material can match with the qualities of real and pure silk, many manmadeand mixed fibres are seen in the market which can imitate the look and feel ofsilk.
How to recognize real silk?
Price,weave, luster, and print are some factors which can be considered to recognizereal silk fabrics. Silk is a handmade fabric, and hence a close inspectionwould reveal the parts where threads are joined together. Imitation fabrics aregenerally machine made, without any bumps, and do not have any irregularities.Real silk has a natural sheen and luster which makes it so unique. Twodirections to the fibre; the wrap and the weft give it a natural shine andlustrous quality when shown under light. Fake silk does not display differenceas its fibres are coherent, and continuous. A chemical test can alsodifferentiate between cellulose and protein based materials.
SilkMark: identifying the purest form of silk:
Customershave long been having difficulty in indentifying pure silk from the host offake fibres. Genuine silk manufacturers have been demanding a measure forbrining in a fair practice in silk trade. Silk Mark helps in identifying thepurest form of silk. It ensures both consumer and brand protection.
Silk Mark ensures 100% naturalsilk in all products under a Label.

This means a Silk Mark product contains only pure silk in its base fabric allowing ornamental Zari thread work as extra warp and weft at loom stage or after loom.

Tamperproof high security hologram is used for Silk Mark.
Silk Mark Label:
Silk Mark label is printed in a specific format and is available only for authorized users. Holograms are manufactured under licence, and are provided with special features. These labels are used on silk produces ensuring its authenticity. A paper hang tag on which a high security hologram is affixed. The hologram contains a unique serial number which can be identified for its Authorized User and period of use. Hang tags are used for sarees, garments, bed covers, curtains, and small value items such as stoles, scarves and cushion covers. For Silk Fabric roll, a paper tag at one end is used. Sew in label is used on cushion covers, stoles and scarves.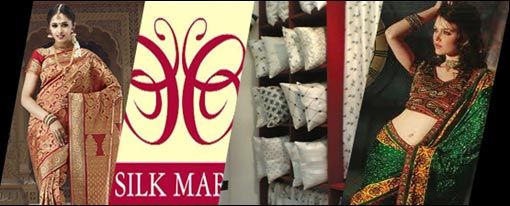 To get a more in-depth understanding of the process, Fibre2Fashion had a talk with Mr Sukumar Menon, CEO, Silk Mark Organization of India (SMOI).

How did the Silk Mark label get started?
"As you are aware, similar to gold, silk cannot be identified for its purity by common man. This difficulty is being used by unscrupulous traders to fleece the unsuspecting consumers. The artificial Silk, which is mainly made of manmade fires like viscose, polyester, nylon etc, is several times cheaper compared to natural silk. Often these cheaper materials are passed on to the consumers as pure silk and thereby deprive the common man of the real value for their money.
Ministry of Textiles, Government of India received numerous representations from consumers and trade for a mechanism to control these malpractices and the ministry thought it appropriate to introduce Silk Mark and subsequently it was launched in 2004.


Silk Mark is a quality assurance label for purity of silk and the main objectives are:
Protect the interest of Silk consumers

Protect the genuine Silk traders

Generic promotion of Silk".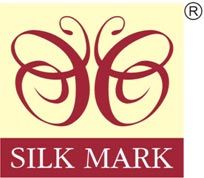 What does it mean to be certified under Silk Mark? What goes different in the interest of a company when its fabrics become Silk Mark certified?
"Silk Mark label in a silk product gives confidence to the consumers that it is pure and in turn the genuine silk manufacturer or trader wins the goodwill of the consumer. In the absence of easy and reliable testing method available for the common man, Silk Mark plays a crucial role in creating the confidence.
The company, which has taken up the Silk Mark Authorization, conveys the message to the public that a certain degree of quality system is in place in the organization and the organization cares for its customers.


In BTRA survey, over 60% of the Authorized Users expressed that Silk Mark makes a distinct difference between Authorized Users and Non Authorized Users in getting consumer confidence and business promotion".

What is the level of awareness, you see amongst the industry people?
"To understand the level of awareness, a survey was undertaken with Bombay Textile Research Association (BTRA), a well respected textile research institute specialized in conducting surveys.
The survey has given us an indication that the awareness is fairly good among stake holders of Silk Industry. The promotions through various media including the promotions in fibre2fashion have given a good amount of awareness among other textile industry professionals as well".


How would you voice the concern of ethical silk manufacturing?
"Silk Mark stands for ethical silk manufacturing and as a registered society consisting of silk industry stake holders, is the voice".

Silk Mark aims in building brand equity of Indian silk. Are there any difficulties you face?
"The building brand equity on Indian Silk is the biggest challenge facing Silk Mark Organization of India (SMOI) as of now. As the industry still is a cottage based one, there are humongous varieties, ranges, manufacturing processes, crafts, workmanship,
etc and bringing a uniform image to Indian silk itself creates a challenge apart from reaching number of international markets. But, Indian Silk urgently needs brand equity and is a top priority for SMOI".

What was the impact of introducing Silk Mark in India in the commercial sense?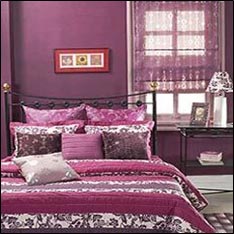 "Silk Mark is the only mark of its kind anywhere in the world and this has given a hope for the manufacturers and traders, who otherwise were disillusioned by the onslaught of other cheaper fibers making inroads in the name of silk.
The Silk Mark progress has been steady since the beginning and every year the Silk Mark has been able to scale new heights. In the year 2004-05 Silk Mark could register 131 members where as in 2010-11 we could achieve 302 members.
Similarly the Silk Mark local distribution went up from 5.62 lakhs in 2004-05 to 27.64 lakhs in 2010-11. On a cumulative basis 1775 members have been registered and 118.73 lakh labels have been distributed all over India till March 2011.
These statistics reveal that there is a value addition due to Silk Mark and the 7 million stake holders are getting benefited with better remuneration and there is a significant employment generation happening in this sector".
Besides ensuring the purity of silk products, Silk Mark also plays a multi dimensional role in promoting silk both at the domestic, and export markets. Silk is one of the finest fabrics in the world with distinctive features that differentiate it from the rest. Indian silk industry is a major player with good growth prospects. Substantial government policies and subsidies for silk manufacturing and marketing is boosting the growth of the industry is the recent past. Silk Mark label adds significant supremacy for silk products in the global silk market.
Reference:
&sec=article&uinfo=<%=server.URLEncode(3695)%>">http://silkmarkindia.com