There was a time when sourcing simply meant China. Of late issues such as Yuan appreciation, soaring labor and material cost, are making countries which were having their sourcing operation in China to consider other options. Market trends indicate that industry key players are slowly moving from China, and are considering other options for their sourcing requirements.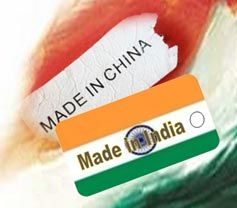 Decisive factors analyzed and considered by the sourcing countries are; labor availability, skilled labor force, labor costs, infrastructure development, techniques, and skills available in the city. Many businesses have established their sourcing operations in different cities of China which had economic and social development. Of late, there is a dismal opinion about sourcing in China. Further many of the Chinese made apparels exported to EU and US were recalled during 2009, majority being sportswear, childrenswear, and specialty garments. Out of 92 textile and apparel products recalled by the EU during 2009, Chinese made garments accounted for 65. This deteriorated the image of Chinese made apparels in the global market.
As countries started seeking options for substituting China for their sourcing options, Asian counterparts come on the radar. Their proximity to China facilitates similar transportation charges they incur while doing business with China.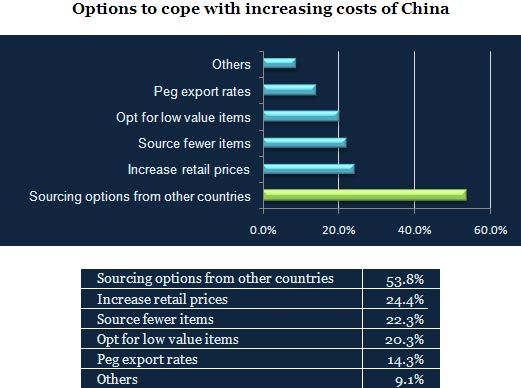 Alternative sourcing options:
China's appeal as a core sourcing location is fading; among apparel buyers. They are looking at other countries which are capable to carry out their orders, and also would be satisfying their sourcing budget. Asian counter parts such as Vietnam, India, Thailand, Malaysia, and Indonesia are emerging as preferable sourcing options for China. Textile, and apparel buyers are now looking at Vietnam, as costs are 30% cheaper, and wage rates are three fifth; comparatively over China.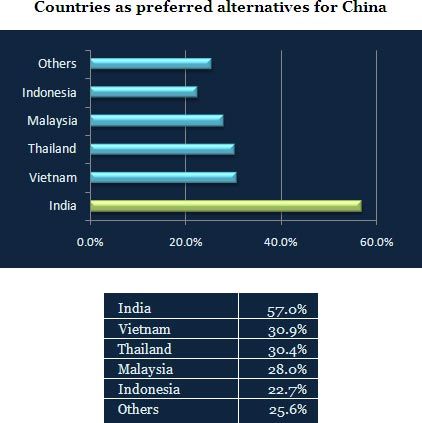 India-opportunities galore:
India is optimistic about taking hold of China's share in the global apparel exports to some extent. Apparel industry, being Indias second biggest industrial sector, generating 7 million employment opportunities is likely to grab 10% of China's export opportunities. During January 2011, apparel exports from India increased by 18%, and by February it saw a further increase of 24%. Subsequently, the Government increased the textile export target to USD30 billion for the current FY. Previous year's target was USD 25 billion. During the last FY of 2010-11, total garment exports from India were `39,787 crore, and the same during the corresponding period of the previous year was `41,771. The Government also positively expects that Indias share in the global textile trade will go through a drastic increase from the current 4.5% to reach 8% by the year 2020.
Growth Drivers:
India has the world's largest number of looms comprising 45% of the global share. It also has the second largest number of spindles accounting to 23% of the global share. There is a good demand for Indian made apparels in the US and EU markets. Increasing labor costs of China, and the marginal price difference between Indian, and Chinese fabrics will also help India to claim a slice of Chinas market share. Governments restrictions on the export of cotton and cotton yarn have also helped in bringing down the prices in the domestic market.
Industry players are positive that India's share of exports will double in the coming years, only if the country can grab 10% of China's apparel exports. India has a long and fascinating history of textile making, but it still needs to have a strong foot hold in the global arena. With increased focus on productivity, timely delivery, and well organized supply chain operations, India can certainly become a major sourcing destination.
References:
1) Chinatexnet.com
2) Business-standard.com
3) Deccanherald.com