Visual merchandising dates back to the ages when a table piled with goods was displayed in front of the stores. Since then, creativity and innovation has pushed the boundaries of the retail world. Retailers create a miniature world to lure the customers inside their shop, and also provide them with a pleasant shopping experience. What can these 'silent salesmen' do, to enhance retail sales?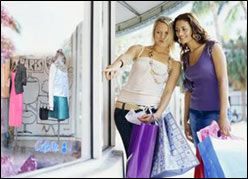 The key to successful selling is always appropriate communication. Hence retailers hire salesmen with product knowledge, pleasing personality, and good in communication skills. Customers are smart, and can realize when they are being pushed and would resent it. It is the salesmen's skills that would make them to believe that they have made a right choice by themselves rather than being pushed into sales. This would be a win-win situation for both the retailer and the customer.
Satisfied customers are loyal customers. Hence it is more important for retailers to sell their product without coercing the customers. They need to design the store environment in such a way that it makes an emotional connection with the customer, giving them a unique brand experience. Visual merchandising is the art of putting things in focus combining products, environment, and spaces so stimulating and engaging, so that it encourages the sale of the merchandise. It has become an important retail element involving senior management architects, merchandising managers, visual merchandising director, designer, and staff.
India vs. Western countries: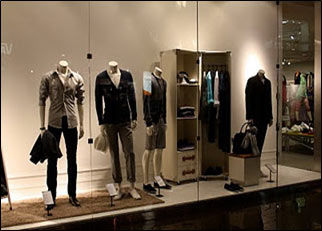 Customers give three to five seconds of their attention to window display, within which, the retailer's visual message should be conveyed. The window display should go with the merchandise, make it discernible to the eyes, and should not suppress the product. It should not be like an unsuccessful TV advertisement, where the product is forgotten altogether and only the concept of the commercial remains in the mind of the viewer.
When a customer walks into the store, a tastefully decorated facade and well displayed merchandise proves irresistible for them to check out what the retailer has to offer. Western countries receive high priority regarding the commercializing of a product. Visual presentation and display of merchandise is always accompanied by thematic props. The collection of merchandise, planograms, and in store arrangement also changes along with the seasonal changes. The retail store undergoes changes in unison in dcor and visual presentation appealing to consumer's tastes and preferences.