After making necessary arrangements and setting up a retail shop comes the part of products sourcing. Be it a retail or wholesale trade, sourcing wholesale clothing products is the most important and crucial part for every business. The reason for the importance of product sourcing is that the whole profit margin depends on this very act. Retailers can source products from different entities according to their needs and demands.
Buying from wholesalers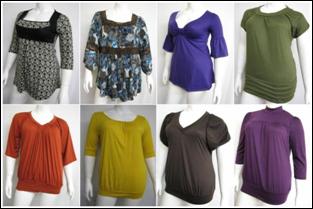 Wholesale is an entity in the supply chain management which helps the retailer source products in bulk. The wholesale suppliers can be manufacturers, distributors or drop shippers with one thing in common i.e. supplying goods to other businesses. The established and seasoned wholesale suppliers prefer buying direct from the manufacturers, as they are able to purchase in lots. Small wholesalers, who cannot afford to buy huge lots, deal with distributors. The best option available for retailers is to buy from seasoned wholesalers who directly source products from manufacturers. Since the buying cost of retailers is low, seasoned wholesalers are known to offer them competitive rates.
Buying from distributors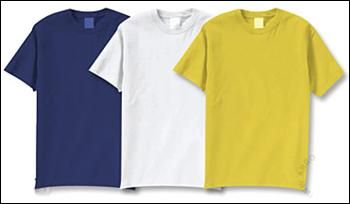 As compared to wholesale supply business, distributorship is a bigger entity. Distributors deals in different lines of products and enjoy vast business dealings. Distributors generally offer services like shipping, transportation and other value added services. Before contacting distributor, retailers should keep in mind that distributors take reasonably large orders and do not entertain small retail orders. Mainly high street retailers source products from distributors. The benefit of dealing with distributors is that they offer products at low rates.
Buying from Ex-chain Stores: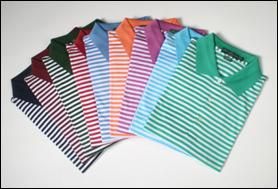 Among wholesale clothing products, there are varieties available. There are branded, local, high quality and low quality products available. Retailers can also buy surplus stocks; salvage merchandise and closeout products, which are commonly known as ex-chain products. Many retailers deal in ex-chain products and reap high profits. Surplus products are cancelled orders, late deliveries and/or the items produced in excess quantity. All these products are rejected orders and are sold at lower rates to other wholesale suppliers.
Salvage merchandise is divided into three types i.e. store returns, unclaimed freights and seasonal overstocks. Products, which are rejected by retailers or wholesalers due to any reason, are returned to the distributors, such stock is called store-returns. If buyer refuses to buy a lot due to late delivery, incomplete shipment or damaged goods, the whole lot is declared as unclaimed freight. Seasonal overstocks, as its name suggests, are leftover of seasonal merchandise.
All these returned products, surplus stocks and salvage merchandise are sold to ex-chain suppliers who sell these products on extremely cheap rates. Among these products some are damaged products while others are new and branded. Retailers can reap high profits by purchasing ex-chain products as they are sold on stunning low rates.
Finding reliable entities
For a newbie retailer, another difficult task is to find reliable entities. The trends are changing now; almost all supply chain entities are available online. Retailers can easily land on the websites of paid, unpaid wholesale directories, yellow pages and B2B platforms. However, in order to find reliable and legitimate trader, paid directories are the best option. Only legitimate wholesalers, distributors, manufacturers and drop shippers list themselves in paid directories.
Article Source: EzineArticles.com
Image Courtesy:
wholesalesurpluspallets.com
custom-wholesale.co.uk
yukisale.com
About Author:
William King is the director of Wholesale Clothing, Wholesale Suppliers and Clothing Wholesale. He has 18 years of experience in the marketing and trading industries and has been helping retailers and startups with their product sourcing, promotion, marketing and supply chain requirements.