Introduction
The Loyalty is generally assumed as the behavioral aspect of the customer related with the repeat buying. But if the customer is attached with you because she has no better alternative, will it still be called loyalty? Loyalty can be understood with the help of its two components i.e. attitudinal loyalty and behavioral loyalty.
Customers positive attitude towards your brand i.e. brand preference, belief, commitment and intention to buy and Customers positive behavior such as how frequently customer buys your product, recently when she has bought, how much is the monetary value of purchases.

Loyalty Programs are the schemes offered to customer as reward for their cumulative patronage with the brand. It can be immediate or future incremental benefits to customer.
Loyalty Program can be offered:-
a. As Loyalty schemes (cards) such as membership card with point accumulation for desired awards or special discounts
b. Customer clubs such as Sams Club by Wal-Mart, Harley ownership club. Not very much prevalent in India
c. Sales promotion such as free premium for continuous purchase, rebate or cash back.
A readymade garment retail establishment or a retail group may issue a loyalty card to a consumer and consumer can use the card as a identification means to be eligible for special discounts or point accumulation.
Issuing card is better idea for retailers to track the consumer behavior towards their brands. In fact the behavior can be studied as brand behavior and further analyzed to know why customer is buying certain similar brands ignoring other brands on same parameters but slightly differs in offering.
Nowadays Young generation seems not very loyal in frequent buying but from the point of view of apparel, they sometime stick to the brands for very particular reasons for example, Jeans because it fits very well and they are not ready to switch even due to price. A retailer may know the reason why a customer slicked to the brands to create a strong differentiation in the market. These customers can be converted into the loyal customer in future with the help of loyalty program.
Problem Statement
The question arises about the effectiveness of loyalty programs. The answer is value alignment i.e. the program offering must create value for customer as well as for the retailer. Customer evaluates value in terms of cost, benefit and risk and the benefit portion of the product is where most loyalty program works.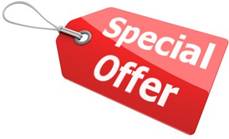 Objectives
Is the offering carries value for customer?

Is the offering creates revenue for the retailer?

Is the offering increase the long term revenue for the retailer?

Loyalty in Apparel Industry
There are certain factors which influence the loyalty in Apparels
Post purchase behavior

Reputation

Product availability

Branding,

Convenience
Todays successful Readymade Garment Retailers recognize the importance of customer retention in their efforts to grow their revenue. Retailers are implementing loyalty programs as a competitive marketing strategy to build long-term relationships with the customer.
Customer Information is Key
LP helps in two ways i.e. Customers demographic data such as age, sex, education, income and their buying patterns are collected, analyzed which further helps in business & marketing strategies.
Second the customer evaluates the actual cost with the benefits realized now or in future. Customer also feels self recognition.
The rich database reports and analysis can be used to increase the effectiveness of retailers marketing campaigns
What Customers Expect
Easy participation

Instant rewards

Flexible rewards

Fast accumulation of rewards

Special offers

Instant win opportunities

Membership Cards

Greetings on special occasion

Gifts

Coupons/Vouchers
Common Techniques followed by Retailers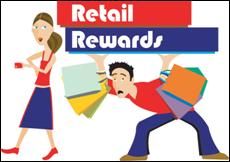 The Apparel sector follows the seasonal pattern. We can classify them as below:-
a. Climate Season such as Summer, winters
b. Festival season such as Diwali, Iid, Pongal
c. Occasions such as Marriages, new academic seasons in colleges
It becomes critical for a retailer to clear off the stocks at the end of season otherwise he may have to incur substantial inventory cost and its storage. Apparels maybe worthless- may remain unsold forever! Thus stock clearance seems to be very important objective for apparel retailer in using end of season sale twice in a year wherein discount given is up to 50% of the MRP (Maximum retail price).
In store announcement is also one method retailers adopt but it has limitation to the customer walking in the outlet. The LP can be used by sending sms or mail to customer for upcoming or ongoing sales in the stores.
The customer who is member can be offered a booking over phone of any particular items with limited time conditions.
The discount coupons can be offered, lucky draw, organizing small contest or buy one get another free in pairs.
A retail store can also offer exchange offer which is not very prevalent in India and being offered by few renowned stores
Recommendations
There must be good database

records and data mining abilities to exploit to the fullest.

Too frequent use of rewarding may evoke indifferent attitude among consumers or

shape deal the manager should

have to plan strategies to overcome them.

A good program will synergise companys positioning

and advertising campaign efforts rather than erode brand image or equity.

LP program in India still to be evolved in proper way.

A few personal interactions with the customer suggests that a better loyalty program is still to be evolved for better customer commitments.

Customer has mind set up in India that if they hve been associated with any brand they should be awarded.

Execution of these activities also require proper coordination of selling effort,

availability of promoted merchandise and managing product line pricing
References

Bellman, L.M., 2001. Bricks and mortar: 21st century survival. Business Horizons 44 (3), 21

Hoch, S.J. et al., 1995. Determinants of store level price elasticity. Journal of Marketing Research 32 (1), 1730.

www.pantaloonretail.in/promotions/payback- loyalty-program.html

www.mywestside.com/clubwest.aspx

www.lifestylestores.com/

www.globus.in/ct-default.aspx

www.vmart.co.in/rationcard.php

www.vmart.co.in/mobilecard.php
Image Courtesy:
syncro-it.co.uk
crstours.com