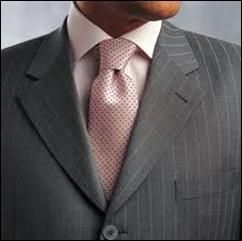 In 2010, GQ's annual best-dressed 50 in Britain had the then PM-in-waiting David Cameron at No. 8. Simply for knowing "the importance of a good suit and tie". Apparently a good suit, and tie, makes you successful, gains you an in into coveted lists and heck, even wins you the elections.

Since then, Cameron might have slid on the subsequent lists but was lauded, by what many people treat as a style Bible, as the ambassador for suits. For the record, the man has a proclivity for 3,500 Saville Row suits.
The Mecca of bespoke might not be here in India but the experience is, courtesy the luxury menswear brands that are catering to the Indian man's newfound zeal to be dapper. The men's ready-to-wear gets a new sheen and spin thanks to a host of luxury brands available.
Gucci, Hugo Boss, Salvatore Ferragamo, Armani, Versace, Brioni, Ermenegildo Zegna, Canali, Corneliani, Alfred Dunhill, Cadini, are all in the race to clothe the new sartorially savvy Indian man.
The Men are Buying: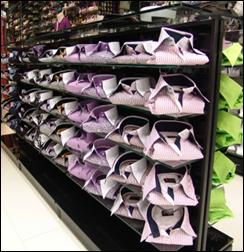 According to Technopak Advisors, a retail consultancy, the entire textile and apparel industry (2010 estimates), including domestic and exports, is pegged at Rs 3,27,000 crore and is expected to grow by 11% to Rs 10,32,000 crore by 2020. Currently menswear is the major chunk of the market at 43% (Rs 72,000 crore) and is growing at a compounded annual growth rate (CAGR) of 9%.
The menswear market in India is the fastest growing apparel segment. The India Menswear Market Analysis 2010-2014 by Venn Research found that total revenue from menswear was $11.8 billion in 2009, representing a CAGR of 8.6% from 2005 to 2009. Industry estimates peg the formal suits, jackets and blazers segment at Rs 4,500 crore. Clearly the men want to look dapper.
The fact that it's the fastest growing luxury segment is no surprise, points out Pinaki Ranjan Mishra, partner & national leader, retail & consumer products at Ernst & Young, a consultancy. "
The men's apparel is more westernised unlike women where even in the high-end you would see many of them opting for Indian wear. Hence, standardisation of products is simpler and easier," he says.
Then again, the men have always been the prime spenders and are now finding avenues to explore. Mishra says: "Even in case of equal spending power, by nature women might buy more jewellery while men show a preference for technology and apparel."
As the man about in business Abhay Gupta, executive director of Blues Clothing Company that promotes exclusive menswear brands like Cadini, Corneliani, Versace Collection and operates in four cities (Delhi, Mumbai, Hyderabad and Bangalore), agrees with Mishra, but adds that men are fundamentally quick shoppers.
"They take faster decisions and have more brand loyalty," he says. Then again, he adds, the fact that westernised wear does offer more standardisation for men than women, not only for style but for colours too. "In terms of sizes and specifications, men's ready-to-wear is simpler and unlike womenwear, there are fewer attributes to customise," he says.
The Dandy March
Twenty-five-year-old Delhi businessman Vikram Sawhney is the type of customer Gupta and others are looking at. Sawhney was introduced to the impeccable Italian cut by his Dubai-based friends. And as the saying goes, "Once you go Italian, you can't go back", he was shopping for luxury ready-to-wear on his trips abroad.
Image consultant and grooming coach to various corporates Yatan Ahluwalia notes that over the past few years, men under 25 and over 35 have become a major consumer base for luxury ready-to-wear. There's a marked shift from tailoring to ready-to-wear brands. "With an increase in disposable income and a greater brand consciousness, the market is set to double over the next few years," he says.
London-based designer brand Paul Smith, which is planning to open its third store in Mumbai's Palladium Annexe in June 2012 in addition to its existing two in Delhi and Bangalore, has noticed the demand shifting from simple business wear to lifestyle space with occasion-based formalwear.
"A lot of young customers are now interested in dressing up more formally. While earlier a majority of the demand for high-end tailoring came from senior management and business owners. Now a lot of young men are treating a good suit or jacket as an investment, essential for a work wardrobe," says a spokesperson of Paul Smith India.
Gupta says there's not one type of luxury buyer. He classifies them into four categories: the old money brought up in the lap of luxury and needs no introductions to the brands; the new professionals who have made money, are well-traveled and developing somebrand loyalty; the entry to luxury category that will start with the lesser-priced brand and will move up the value chain and the aspiring class that waits for the end of season sales to get an in into luxury.
Originally published in the Economic Times dated February 12th, 2012 written by Nupur Amarnath associated with the Economic Times Bureau.
Image Courtesy:
1) thisnext.com
2) realbollywood.com
3) aliexpress.com