Asia's biggest business of fashion event, the Wills Lifestyle India Fashion Week (WIFW), Spring Summer 2012 edition was unveiled on 15 February and ran though 19 February, 2012 with as many as 131 designers from across the country ready to showcase their trend predictions for the season, including 63 designers on the runway.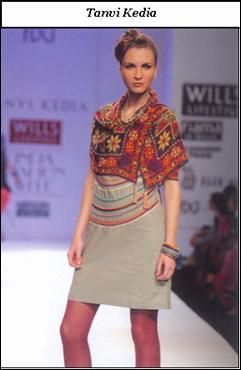 With an objective to encourage and endorse designers to grow their brands nationally and internationally as also to widen their customer base every year, WIFW invites fashion designers to showcase their collection to domestic and international buyers, media and the fashion industry. The event benchmarks the trends for the forthcoming season. Announcing the names of participating designers, Sunil Sethi, President, FDCI, said, "This year we have a list of outstanding designers with representation across geographies who will display their creative excellence on the runway. With combined elements of innovation, creativity and tradition of the WIFW, these designers will give a fresh perspective to the Autumn-Winter collec60n. With so many talented designers in India's fashion industry; we are hopeful that this edition will also break all records like the past season. I wish all of them, the very best as they gear up to participate at the WIFW Autumn-Winter 2012."
Originally published in The Stitch Times, March, 2012.