The amazing thing about designer's footwear is that it follows the latest trend which the people want to see in their favorite store. The top designers like Thierry Rabotin shoes or Vibram five finger shoes always go for the buyer's choice of style and design at the same time. You can visit a department store or specialty stores for a variety of styles for every family member. If your time is limited, do a search on the internet where you can find a large selection of shoes to fit your needs. These websites make it very convenient for the consumer to order and it can be shipped as early as twenty-four hours.
No matter what taste the buyer's has, from casual to formal footwear and from sports footwear to normal walking type shoes, there is an unlimited range that can be confusing for customers as to which one will suit them best. If the price is right, you can purchase more than one pair of shoes
There are people who prefer shoes that are comfortable rather than being fashionable. Today's footwear market offers a large selection of styles that comfortable as well as being stylish which is good news for people who have foot problems. Shoe designers have provided all the latest variety in footwear that can be found online or your favorite local store. The latest trends in footwear are often seen on famous celebrities or athletes. Fashion magazines feature the latest styles as well. If you know the brand name, you can search the internet to find what is currently available for you to purchase.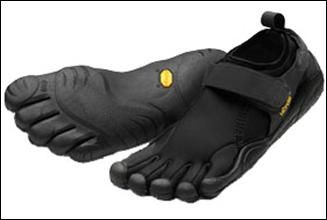 The footwear industry has grown tremendously over the years. There are many styles to choose from whether it is for a toddler or for an adult. It is not uncommon for family members to have several pairs in the closet. Today, there are numerous styles for the athlete. For example, soccer players have many designs as well as colors to choose from.
The shopping has become much easier for the consumer. There are thousands of stores present online to take bundle of orders at the same time. You can order any type of shoes with any brand or model you like, they will provide you the orders with your recommendation and your convenience. In the footwear industry, there has become a global chain. Online stores offer great prices as well as current styles. It is very easy to place an order. If you are unsure of sizes, you can include the measurements. The online stores make it very convenient for you to return the product if it does not meet your satisfaction.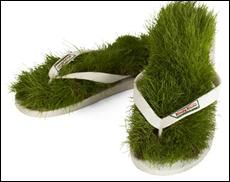 You can often find great deals especially when you purchase more than one pair. There are many online stores that sell only specialty styles. For example, if you are a runner or if you are mom and looking for footwear for your baby, you can do a search on the internet to find a large selection of designs. Today, there is a variety of footwear for every member of the family so check your local department store or search the internet for a great selection and price.
Article Source: EzineArticles.com
Image Courtesy:

lloydsshoes.com

savemallsc.com

geekologie.com