It cannot be denied that the way of living is improving in almost all parts of the world. Everybody wants to maintain a certain standard of living. One would generally opt to go to a retail brand to purchase clothes rather than getting them stitched by a local tailor, as far as possible. The demand for renowned apparel retailers is increasing, day by day.
Major apparel retailers compete fiercely among themselves to attract the attention of buyers. They employ various tactics and techniques to increase sales and enhance revenue. Their ultimate goal is to generate brand loyalty in the mind of the customer for their particular brand. This can be done in many different ways.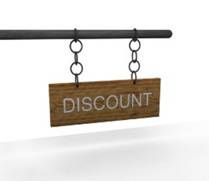 Discounts, offers, free gifts, and contests are some of the many strategies adopted by apparel retailers to draw customers to their shop. This tactic is good if retailers are desperate to get their stock cleared. It may also help in brand building to a certain extent. But if retailers do not use it properly, they may also end up harming their business.
There are many risks associated with the employment of this tactic that simply cannot be ignored! Apparel retailers ought to be careful with the retailing strategies that they adopt. If they employ wrong strategies, they might end up selling their products at a discounted rate to people who would have bought from them, anyway. Or, people may buy from them only till the time they get the offer and shift to competitors after the discount period.
Apparel retailers generally announce discounts to clear stock. This type of a sale is called stock clearance sale and it enables people to buy goods at a cheaper price. Some retail brands have a stock clearance sale on one particular month of every year. It is generally March (to get new stock for the new financial year) or April (to sell away the pending stock of the last financial year) for most of the retailers.
Other than that, many apparel retailers announce discounts and offers during a festive season popular in the region. This is because people tend to shop before festivals, and this step is taken by retail shop owners to attract maximum buyers to their shop at this point of time. Marks and Spencer, the biggest retailer in UK, stated that it witnessed only marginal profits in 2011, because of heavy discounting offered during Christmas.
One more type of discounts and offers is visible among apparel retailers. Retailers announce introductory offer in the initial stages of the launch of a product. This is to make the product popular among a large section of buyers. Later on, they increase the price of the product to what was decided earlier. Uniqlo, a reputed Japanese apparel retailer, sold its first stock in extremely low prices when it opened its first retail shop in Malaysia.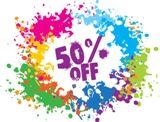 Apparel retailers also offer End-of-Season sale in their outlets. Pantaloons India offer discounts of up to 50 percent during this period. Other offers during this period may also include 'Buy One Get One Free', 'Buy Two Get one Free', 'Buy One Get 50 Percent Off On Other', 'Buy for So-and-so Value and Get Discounts in the Next Visit', etc.
The benefit of discounts and offers when it comes to long term branding is not so agreed upon. It is good to achieve short term goals. It may generate brand recognition and brand awareness in the mind of the consumer, but it certainly does not build brand loyalty! In fact, it may not enable retailers to charge premium prices for quality products, later on.
Overall, it can be concluded that giving discounts and offers profit consumers and retailers alike. It is a reliable short term strategy to increase sales. If a major retail shop like Calvin Klein, Mango, Zara, etc. adopts this strategy, it may help them considerably. Small-time apparel retailers should think hard before indulging in this practice.
References:
1) Accountingweb.com
2) Brandingstrategyinsider.com
Image Courtesy:
1) Antiviruscouponreviews.com
2) Dryicons.com