Retailers now believe that if they do not take care of their customers, their competitors will.
During earlier times, retailers were keen to close sales as quickly as possible. Current advancement in the retail arena has changed the retail sales approach. Advent of competition, online sales options, mobile shopping tools, and websites have separated customers from sales associates. Retailers are now focusing more on providing a pleasant in store experience for their consumers.
Most of the customers are unable to decide on what they would prefer to buy, and need advice and suggestions regarding the same. But retailers generally assume that they know everything. Though today's customer is far more knowledgeable than those of the earlier times, still they would require hearing some suggestions from people inside the store. When retailers fail to employ knowledgeable staff, and guide the customers to make their buying decisions, they lose sales. The underlying fact is that around 40% of the consumers are willing for a persuasion. They call for confirmation and reconfirmation from the retailer's side, which will motivate them to make the buying decision. They also look for a pleasant in-store experience, which will make their shopping experience at the store; a memory to cherish.
A customer oriented retailer not only plans for the sale of the moment, but is also concerned in building a long term association with his customer. He plans to earn the customer's loyalty by focusing on various other aspects apart from just pushing the customer to buy his product. Along with the time, rues of the retail game also do change.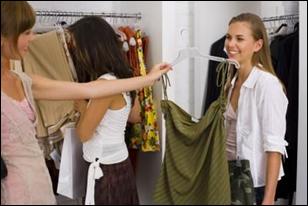 Appropriately trained frontline staff:
A good sales person can even sell to buyers who do not have any intention to buy. It is because they are capable enough to make the customers to realize the benefits of the merchandise, of what is being offered. An aggressive training of the frontline retail staff, coupled with a culture to foster loyalty can bring in sea changes in the business. Rightly trained front line staff with decision making authority will save much of the management's time, and further enhance client satisfaction. Organizations that provide right job environment for employees, and develop positive relationship with them will generate more energy, and increase productivity.
Offering a pleasant in-store experience:

Retail stores are the hub of the industry's value proposition. It is a place where customers see, touch, and feel the merchandise. Retailers need to ensure that their store delivers a pleasant shopping experience to its customers. With an exceptionally clear understanding of their customer's expectations, and preferences, they must focus on delivering their brand promise. Successful retailers keep the right products at the right place, even before the customers realize they need it.
Combining technologies with appropriately skilled sales team, retailers offer a pleasant shopping experience to their customers. Retailers take inspiration through online shopping portals that enable ease of ordering, present vast amount of product information, and interactivity to the customer. They incorporate digital interactive technologies in their stores seeking to engage customers into an experience they achieve online. J.C. Penney has introduced a 52 inch touch screen in some of their stores. This fixture facilitates customers to view additional merchandise, get product details, access recommendations or email this information to themselves as well as their friends.
Virtual mirrors are in process which can advice the shoppers regarding the choice of clothing, display different colors, and transmit images to the shopper's Facebook profile soliciting for opinions. Renowned brand Calvin Klein has teamed with Shazam to feature a unique sound installation system in its stores. Through this system, shoppers at Calvin Klein can receive in-store promotions; download complementary songs, and holiday wall papers. Earlier Old Navy has also partnered with Shazam facilitating its users to shop for fashion merchandise, and receive details of exclusive deals through the company's mobile application.
Best-in-class retailers focus to deliver what the customers want, and even beyond that. Retailers, who are smart enough to capitalize on the changing attitudes of the customers through their creative thoughts, would survive the game. It might cost them a little, but brings forth goodwill, and ultimately resulting in the long term relationship with the customers.
References:

Brandchannel.com

Retailcustomerexperience.com
Image Courtesy:
Ehow.com




Smh.com.au

Pitchonnet.com