What is the market for this small piece of clothing; ideally considered as women's second skin?
Originally as in its French roots, lingerie holds a significant identity as women's attire.
Though more associated as women's intimate apparel, lingerie is categorized as a term for undergarments for both sexes. Women have worn everything as intimate wear. Starting from a whalebone contraption with pulleys, to near nothing light and silky clothing, lingerie has evolved through various phases to reach the place; as it is. The concept of lingerie as a visually appealing apparel developed later during the nineteenth century. Since then, the industry witnessed enormous growth, owing to female infatuation for innerwear fashion.
Global Market for Lingerie:
Global lingerie market is estimated to be around $29.23 billion USD in 2012. Considered as a historically resilient sector by industry analysts, the industry has witnessed good growth rate even during recessionary pressures. With a positive growth rate over the coming years, market for intimate wear is expected to reach $30 billion by 2017. Much of the market potential for the product lies in Western Europe and North America comprising 65% of the global lingerie market.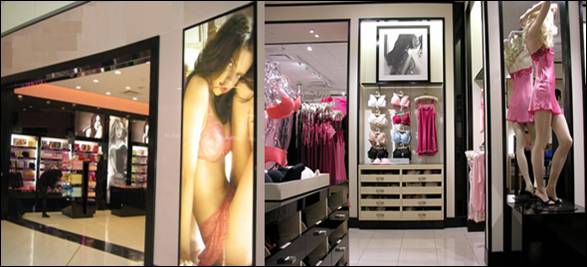 During 2012, more than one fourth of the global lingerie sales were made in EU-27. US, Russia, and China trailed closely. In Europe, France is regarded to generate more revenue in the sales of intimate apparel. More than two thirds of the British online retailers reported a drastic increase in their sales figures during 2011.