FDI in retail: Local sourcing seems to work well in multi-brand retail, but not in single brands
The government will consider waiving the local sourcing requirement for foreign investors in single-brand retail on a case-to-case basis to attract investments, a senior government official told ET.
In January, the government raised the foreign direct investment (FDI) limit in single-brand retail from 51% to 100% with some riders, including mandatory sourcing of 30% of inputs from local small- and medium-sized companies. The sourcing requirement, however, seems to be discouraging retailers from increasing their stake beyond 51% and is also keeping away those considering an India foray.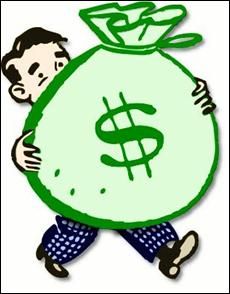 The sourcing clause may be removed for those single-brand retailers who can establish that it is not possible for them to procure goods from local small enterprises because of technology or product sophistication.
"There is a possibility that some companies may not be in a position to source the required 30% inputs from local small industry for the simple reason that these may not be producing what they want. There is a need to consider such cases," the official said.
The industry ministry is likely to seek the opinion of other ministries before taking a decision. "This is a highly sensitive issue that needs to be tackled with care. We will go about it carefully," the official said. So far, less than Rs 200 crore in FDI has come into single-brand retail.
Some big retailers, who wanted to come in through the 100% FDI route, are now facing a hurdle in the sourcing norm. After the sourcing rider was announced, Sweden's Ikea put on hold plans of entering India. The home products giant said sourcing from small units is an obstacle that needs to be reviewed. Small units have a total investment of up to $1 million or about Rs5 crore.
Adidas, too, said that meeting the local sourcing norm from SMEs will be difficult for the company and its sister concern Reebok, as both are moving to large manufacturers for economies of scale. However, no company has approached the department of industrial policy and promotion (DIPP) yet seeking a rollback of the requirement, the official said.
The DIPP is a government department that frames policy on FDI. Most foreign single-brand retailers are still assessing if it is possible for them to meet the 30% sourcing clause before they increase their stake beyond 51%.
The government had initially said that the 30% sourcing could be waived in the case of very high precision goods, but the final policy was silent on the issue. There is a realisation in the government that local sourcing seems to work well in multi-brand retail, but may not be feasible in the case of single brand. The government had proposed allowing 51% FDI in multi-brand retail, but it could not be implemented due to stiff political opposition.
Originally published in the Economic Times dated 26th March, 2012, written by Amiti Sen, associated with Economic Times Bureau, New Delhi.
Image Courtesy:
powercutmedia.in
stockssavvy.com