Early men used to wear barks of trees, leaves, or animal skin as clothes. As time passed, hand made clothes came to be worn. They could be designed and dyed in various colors and patterns. Time passed further and textile machinery came into existence. They helped in producing clothes easily and quickly. They were costly in the initial times. But later on, they became far cheaper than the other.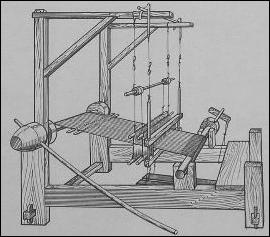 As textile manufacturers started realizing the importance of textile machinery, they started employing them in their factories and production sites. The market was flooded with all types of machinery. The need to purchase and use good quality machinery sprung up next! Manufacturers became choosy in terms of purchasing textile machinery. They even imported them, if necessary.
Industrial revolution changed the nature of work all around the world, especially in Europe. Textile industry was one of the many industries affected on a large scale, especially in UK. It employed the factory system for the first time. Many textile machineries were manufactured and used in textile manufacturing factories. The employment of machines brought prosperity in the whole of Europe.
The world realized the potentials of European textile machineries. It associated them with good quality and quick production. Many countries around the world started importing machines from Europe. Though UK ruled this market in the initial stages, Germany, Italy, and France gradually took over. Established textile owners prefer to import machines from these countries, today.
The popularity of the European textile machineries is evident from its export number. Textile machines export in all the three countries have increased in 2012 as compared to 2011. Italy exports almost 80 percent of its total machinery production. France exports almost 80 percent of its total machinery production. Germany leads the three with an export quota of 95 percent.
Asian countries are importing textile machinery from these countries in a large quantity. France exports almost 30.8 percent of its export machinery to Asian countries. Italy exports almost 50 percent of its total exports to Asia. Germany exports almost 54.9 percent of its total exports to Asian markets. Asian markets trust European textile machineries better as compared to all others.
According to Mr. Mohanlal Shah, Chairman and Managing Director, S Mohanlal Group of Companies, India, "Certainly, importing European textile machinery is a good idea. Machines of high speed and upgraded technology are a must in India. Besides, we can do our own research and development on such imported textile machine and produce better machines than them on our own, later on."
"Many textile units in Europe have shut down. They are targeting countries like India, China, and Brazil to sell their products. We get European machines for a better price. They are imported in a huge quantity in India."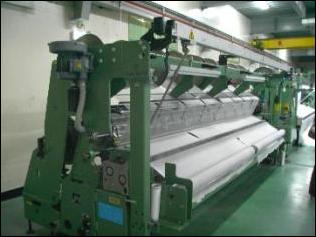 Textile manufacturers trust European textile machineries blindly. In fact, American products have not been successful in achieving that kind of a reputation in the international market. Textile manufacturers trust machineries made in Europe more as compared to those made in America. European textile machinery has an annual turnover of 12 billion euros (more than America).
Whether you should import European textile machinery is dependent on your requirements. Importing it will never be a bad idea, though! One of the major reasons developing economies like India and China imports them is that it will modernize their textile manufacturing process. They may get facilities that the locally manufactured textile machines cannot provide.
European textile machineries are long lasting, as believed by many users. They are durable. They do not wear out or get damaged in a short span of time. One need not worry about its repairing, servicing, loosening of bolts, or even rusting. They come with international guarantees and warrantees. Importing them once may solve their problems of productivity arising in the future.
Majority of the leading textile machine manufacturers of the world are European. Rieter Perfojet, ECC Platt, Laroche, NSC, and other leading names of this industry are French. Karl Mayer and Volkmann GT, the most preferred names in the industry, are German. Pentek Textile Machineries, Ramella Pietro, and many others from Italy are also internationally recognized.
Textile industry is the biggest pollutants releasing industry of the world. The entire process of manufacture of textile releases tons of toxins into water and the nearby land. It has already caused immense damage to the environment. European textile machinery manufacturers are quickly turning to the production of eco friendly machines. Awareness of this nature is less in other countries.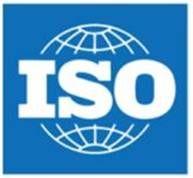 European textile manufacturers are mostly certified which portrays their quality to a normal person unrelated to this industry. GOTS (Global Organic Textile Standard) is one of the standards that portray their eco friendly nature. Italian, French, and German textiles are ISO certified majority of the times. European firms ensure that they meet all the standards, even Belgian and others.
European textile machines are imported by many countries of the world. Largest textile manufacturers of the world like India and China prefer to import European machineries in comparison to using their country made machineries or importing it from other countries. It is always a good idea to import European textile machineries. They have proved to be beneficial to textile manufacturers.
References:
Textileworld.com

Yarnsandfibers.com

Indiantextilejournal.com

Manutex.eu
Image Courtesy:
Belarusguide.com

Iso.org

Specialityfabricsreview.com