(Views expressed in this article are the personal opinion of the author)
Purchasing the right fabric can be sometimes a tough challenge faced by apparel manufacturers. Out of the total cost of manufacturing a garment piece, the cost of fabric can contribute between 50 and 65 per cent. Furthermore, even a minor oversight in selecting the right fabric and right manufacturer may spoil the entire apparel programme. Interestingly, though the fabric constitutes the main part of a garment, many of the apparel merchandisers have a very limited knowledge about fabric. They consider fabric as another component of raw material like buttons, care labels, and hang tags or packing materials. Unfortunately, describing a fabric in terms of specification to fulfill its end use is much more complicated than communicating the requirement of any other component of a garment and many apparel merchandisers do not have the necessary knowledge or training to order the right fabric from the right manufacturer at the right price. To be on the safer side, they simply ask various suppliers to bid for their lowest price and finally select the one who offers the lowest price or the most favourable term.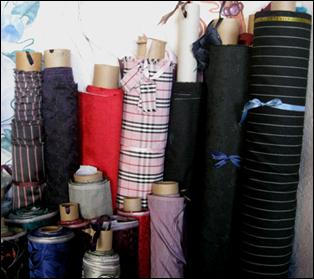 Consequently we often see the adverse effects of poor fabric sourcing strategy every day in the apparel industry. Garment air shipment cost is prohibitive and applied as penalty only when the apparel manufacturer fails to deliver the consignments beyond acceptable delays. The cost of air-freight is so high that air shipment of a single consignment of garments may wipe off the profit of a few months for the garment manufacturer. A study revealed that more than 80% of all garment air shipment is caused due to poor fabric sourcing management.
Fortunately, such critical errors can be avoided when sourcing woven fabric for manufacturing garments and the procedure is easier than we think about it. When discussing with the garment buyer, do not just talk about the target price he or she is giving you. Ask about the fabric in more detail. This is not only about the counts, construction and weight of the fabric but about some important and critical points. Here are certain things to keep in mind to ensure a trouble free fabric sourcing.
Know the end use that clarifies the required quality standards like colour fastness, pilling / abrasion resistance, tear and tensile strength, stability towards special types of garment wash if any etc. Do not feel hesitant to ask those questions because at the end of the day if something does not match the buyers requirement, everyone will suffer losses.