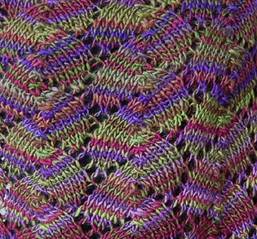 Knitting is a method which is prevalent from a very long time. It is a method by which a yarn or thread is converted into cloth or fabric or any other form. It can be machine made or hand made. There exist numerous styles and methods of hand knitting. During the process of making thread into fabric, any faults can result in wastage of yarn as well as efforts. Many other processes are also involved in the making of garment, apart from knitting. Wastage can occur in those places as well. All the wastages that occur on the knitting floor have been discussed in this paper. Wastage can occur due to many reasons. Certain steps can be taken to avoid wastage of yarn. Wastage may occur due to any reason like yarn, fabric faults, lack of machine maintenance, sample production, problem of management, etc.
Wastages occur due to yarn
Three main reasons of yarn wastage in knitting floor:
1. Faulty baby cone.
2. Fly generation.
3. Yarn fault.