Luxury brands picky over staff; mandates resemble matrimonial ads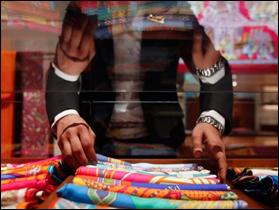 Global luxury brands setting up shop in India are taking care to choose sales staff who endorse the brand's appeal in look and act, in stores designed to encourage the well-heeled to splurge. Little wonder then, the attributes required of potential candidates for such jobs beat even the most ambitious matrimonial advertisements.
Sample this broad mandate to staffing firms, which are understandably reluctant to share the actual briefs: "Wanted: A slim, beautiful, MBA degree holder from an educated family for a job as customer service staff with one of the most reputed luxury houses. The employee once recruited will be trained on customer handling, which includes knowing all details of buyers, like the pet's name, what the family dog eats etc. He or she will be required to wear the clothes from the latest season, use a fragrance of a particular brand alone and don a haircut that represents the luxury house the right way. Starting salary is Rs 35,000-50,000 a month plus commission from the sales and perks like grooming will be taken care of.
"Religion, caste and colour no bar (some locations will have a colour preference keeping customer sentiments in mind). However, customers should not get intimidated, because a large chunk will be first-time buyers in India. Therefore, the employee cannot have an aura about him/her and be prepared for mystery audits. Portfolios should be attached with resumes."
A luxury house asked staffing firm TeamLease to get applicants to send full-length photographs in western wear. Clients are sensitive to weight, too, says TeamLease senior VP and co-founder Sangeeta Lala, who adds that her firm recruits marketing students from second-rung MBA programmes, for fashion houses.
While the profile requirements may be the same for suitable men and women, more women get recruited as store staff. Again, though nobody admits it, those with fair skin are picked for the northern parts of the country, while duskier hues find greater acceptance in the south. While a store manager with 15 years of experience can make at least 1 lakh plus commission on the sales at such establishments, salaries start at Rs 35,000 plus commission. As luxury brands seek homogeneity in their stores across the globe, they are trying to polish their staff in India to a new sparkle.
"The luxury brands mimic the royalty of the past, when entrance was through a premium and exclusion the rule," says Harish Shetty, social psychiatrist at LH Hiranandani Hospital. Candidates seeking a switch from premium brands to luxury brands are, therefore, expected to know the difference between the two segments. Unlike a basic aptitude test in the past, the stiff entry requirements now include written responses on how the candidates would handle an irate customer or somebody who wants to return a product, for example. Written responses during the initial screening also help in testing proficiency in English.

"In the past, a store manager could take the last call, but now the line and operations manager take detailed interviews of the candidates, and having experience on the resume is an advantage," says Francis P, director sales for Kelly Services in India. The recruitment firm has seen a surge of about 30% for store staff in the luxury sector.
Moreover, luxury brands planning to hire staff are also known to carry out anonymous audits to check on the staff provided by the agencies earlier. The government's nod in January to 100% foreign direct investment in single-brand retail has spurred demand in a fast-growing market, where 150 global luxury brands already have a presence. Over the past year alone, the average bill size per customer has risen 15% for such brands, to Rs 18,000. According to a 2011 study by CII and AT Kearney, the $5.8-billion (about Rs 32,000 crore) luxury market in India is expected to expand more than 20% a year to $14.7 billion (about Rs 81,000 crore) by 2015.
"Those that have set up shop through franchises have a sales orientation. But when brands open stores directly, the push-sales strategy will change and the emphasis will be on brand orientation," says Abhay Gupta, CEO of luxury service provider Luxury Connect. The company, started in 2011-end, conducts 2-5 days of training for luxury firms such as Audi, Ferrari, Mercedes Benz and for premium brands such as Tommy Hilfiger and Marks and Spencer. Luxury Connect charges Rs 20,000-100,000 per candidate for these programmes, which are conducted in association with Italian business school SDA Bocconi.
Multi-brand luxury retail chain The Collective, where the likes of Armani, Prada, Tom Ford and Roberto Cavalli jostle for space, trains its staff for eight months. The chain, which has four stores in the country, plans to open nine more stores by next year.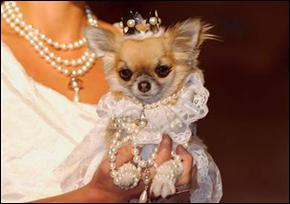 "They (the staff) are trained to know the birthdays and anniversaries of their clients' wives and, in some cases, also what a particular client's dog eats," says Shital Kumar Mehta, COO-international brand and retail at Madura Fashion & Lifestyle. Multi-brand luxury retail store Kitsch, owned by The Sachdev Group - which houses products by Alexander McQueen, Moschino, Stella McCartney and Victoria Beckham - has raised its budget on grooming staff to 5% of the total turnover, from just 2% a few years ago.
This article was originally published in the Economic Times dated 1st June, 2012, written by Devina Sengupta and Sobia Khan, associated with the Economic Times Bureau, Bangalore.
Image Courtesy:
v petslobby.com
v inboundsales.net