The global textile industry is a big industry worth more than $400 billion. Several people are employed into the industry every day! It provides livelihood to a considerable chunk of the world population. It is estimated to increase by 25 percent every year. As the industry expands, the lifestyle of people is expected to rise.
The textile industry can be divided into two main sectors - production and trade. Production consists of manufacturing units, plants, designers, etc. through which finished goods reach outlets from where end consumers can avail these products. While trade consists of retail shops, boutiques, and other such outlets through which the finished goods reach consumers.
Textile manufacturing units are responsible for the production of textile and apparel. Unlike the earlier days, they make use of various technologies in order to assist them in this task in modern times. They make use of various machineries in order to increase and fasten production. Software applications are also made use of to make the task easy.
The entire process of producing textiles can be divided into four categories - spinning of fibers to produce yarn; weaving of the spun yarn to produce fabric; dyeing, printing, and finishing of the fabric; and manufacture of garments from the fabric. All the four processes hold a special place in the manufacture or production of textiles.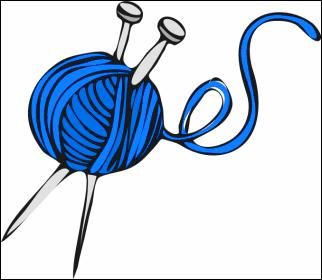 Various software applications have been created in order to help manufacturing units in their work. All the data related to the spinning industry can be stored and processed at one destination. Many yarn spinning companies make use of Spin ERP or Spin Star software that helps in the management of all the processes of the company.
Software programs that help at the time of weaving the spun yarn have also been created. It assists company owners throughout the process, i.e. in all the stages. Applications which help in the display of weaving patterns, planning of weave structure, tie up, and other such tasks are also available easily in the market.
Generally, software applications that have 2D or 3D technology integrated into them are used in the dyeing, printing, and finishing industry. Computer Aided Application (CAD), Computer Aided Manufacturing (CAM), and Computer Integrated Manufacturing (CIM) are the three main software applications used. It lets manufacturers to view a processed fabric before it is further processed for the production of garment.
In order to convert a fabric into a full fledged garment, various applications can be employed in the manufacturing unit. CAD software enables owners to view the product in mind on a mannequin even before it is manufactured. Texture mapping software can also be availed. Pattern making software lets you make patterns in accordance to the measurements you have in mind.
Production is not the only activity carried out in a textile manufacturing unit. A manufacturing unit has various other departments and tasks to handle. Software applications that take care of all the processes are also available in the market. Product Lifecycle Management and Enterprise Resource Planning are examples for the same.
Trade is one more important aspect of the textile industry. If this aspect were to vanish, how is the manufactured product supposed to reach the end consumer? The global apparel retail industry is a vast industry worth almost $1031.5 billion. It is expected to reach around $1162.8 billion by the year 2014.
The main activities that ought to be carried out in a textile retail business can be divided into three main parts - management of stock and inventory, retail operations, and finance and billing management. Various software programs have been designed to assist retailers in carrying out these functions efficiently.
It is not easy to control and manage the large stock in a textile retail store. Minor errors in stock and inventory management may result in huge losses. The stock needs to be transported from go-downs to shops regularly. In order to ensure that the stock is maintained properly, retailers resort to stock and inventory management software.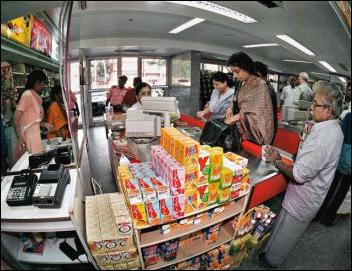 Inside retail stores, a number of tasks require your attention. You may not be able to justly attend to all. Software solutions that enable you to complete every task with maximum accuracy and least concentration are present. They enable retailers to shift their focus from paper work and management to marketing and promotion.
Point of Sale (POS) software assists retailers at billing counters. They are generally installed near to the exit door and at the counter. It helps in managing all the data related to finance and accounting, systematically and efficiently. It is the most sought after software application in the apparel retail business.
There are many software programs present in the market. They help in almost all kinds of activities carried out in the textile manufacturing unit and retail stores. Having them installed in the business house eases many tasks. It leads to lesser demand for employees. Software applications can handle many tasks without any human being.
References:
Articlebase.com

Textilelearner.blogspot.in

Ntutrump.wikispaces.com
Image Courtesy:
Ilo.org

Indiaretailing.com

Hindu.com