How much do flagship stores offer in promoting a tangible brand image and enhance sales?
Originally the word 'flagship' refers to the biggest, fastest, most heavily armed, and well known ship of a fleet. Over the years, the term was also used by industries to refer their high profile, or most valuable outlets. Flagship is retail metaphor used to represent a prominent, touted product or location of a brand. In retail formats, flagship stores refer to a retailer's primary location, the largest in a chain of stores, one with a prominent location, or the retail chain's very first outlet. It may also refer to the store which has the most valuable merchandise, and caters to the cream people.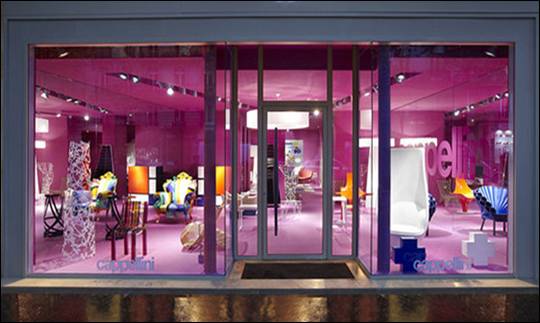 Customers are surrounded by various marketing tools. So, it is necessary for brands and retailers to prove that they stand out of the crowd, and differentiate their brand. Flagship stores are much of a marketing tool. They give a tangible brand presence to the brand. They are the core stores for retailers stocking more inventories, and are mostly located in the most prominent shopping areas. They immerse customers in an ultimate branding experience.
Characteristics:
Flagship stores impresses with its space and style. They define a retail brand, and set standards for the rest of the chain. It provides an aspiration for other stores. Even the staff prefer for a chance to work in them. The stores use unique digital marketing techniques and create a captivating customer experience for its customers.
A major purpose of flagship store is to penetrate new territories. A comprehensive marketing strategy is being followed by retailers to establish their presence in the new market. A big and creative flagship store initiates strong enthusiasm among the customers. Particularly in case of fashion brands, apparel and luxury retailers, appearances matter a lot. Flagship stores serve as an eminent tool for entering into global markets. These stores affirm the status of the brand or the retailer, and the response obtained from the customers is used to further fine tune them. These stores act as a relation building tool between the brand or retailers and the customers, media, suppliers, and distributors.


Turning browsers into buyers:
Flagship stores serve as a pivot around which the other stores revolve. Thus its location, and in-store arrangement becomes very critical. Location of the store should be in an affluent area so as to attract high footfall through enhanced visibility. They are more spacious than other ordinary stores, are generally located in posh areas, and offer high end merchandise. For a retailer, an ideal ratio to a flagship store to overall retail stores should be 10 percent.
These stores are very expensive, regarding their layout, design, rental, day-to-day running costs, staff salary etc. Due to higher footfall these formats also experience high wear and tear. They require continuous refurbishment to look fresh and vibrant all the time.
Check points:
Creating an ultimate brand experience for potential customers is a hard nut to crack. When a customer enters a store, retailers have only 30 seconds of time within which they need to capture the customer's attention, and establish rapport with them. Flagship stores need to go an extra mile to make the shopping experience of their customers unique and a memory to cherish. The store must be able to communicate to the passing customer, what he is missing by not visiting here, and thus induce him to enter. To achieve this objective, the retail format must be an ultimate destination, and not just a store.
Sales staff of a flagship store needs appropriate training to deliver the right message. The need to engage interested customers in meaningful sales discussions, to create, sustain, and enhance a long term relation between the customer and the brand. Retailers and brands also use digital marketing solutions such as interactive sales assist stations. Digital marketing solutions are customized solutions which help in creating a unique experience in a flagship store. Interactive sales assist stations, traditional digital signage, and video walls are a few to name.
Success flags of Brands:
These kinds of stores are more prevalent among upscale retailers like Polo Ralph Lauren, Prada, Banana Republic, Louis Vuitton etc. King Hero a Chinese fashion apparel company's flagship stores posted 16.6% of its total revenues for March 2012. During the first three months of 2012 alone, their earnings amounted to EURO 6.5 million representing an EBIT margin of 26.2%. The company, along with its brand building strategy, introduced more high quality products in its portfolio to be sold in flagship stores which resulted in the increased income. With a quest for domination, Japanese retailer Uniqlo opened its flagship store during 2011.
With the cut-throat competition evolving around, flagship stores are gaining much greater importance among brands and retailers. Along with a stabilizing economy, they give an edge attracting potential customers.
References:
1) Retailindustry.about.com
2) Kinghero-ag.com
3) Images Retail, June 2012
Image Courtesy:
1) Ilsebaas.com