Man is continuously making progress. Today, he is much more comfortable and secured as compared to his forefathers. His life has become more predictable. The main reason behind is the advancement in technology. Various mechanisms make man's life easy and relaxing on the Earth. Software applications have especially touched the common man. Tasks that once required human intelligence can now be accomplished without it!
Point of Sale (POS) is one such software application that has attained immense popularity among the retail store owners. Apparel retail industry was worth $1025.9 billion in 2008. It is expected to reach $1184.1 billion by 2013. It comprises of big, small, and medium sized apparel stores. Big and medium sized retail stores are using this application without fail. Small time store owners are also shifting to its use, gradually.
POS software is installed at the very place the main transaction occurs at a retail store. It helps in billing and check out. It has remained popular ever since it was first made (in 1992). Surveys reveal that almost 57 percent of those who walk out of the retail store without buying do so because of long queues at the billing counter. The long queues at retail stores can be managed with the help of this software application.
There is no denial to the fact that these software applications provide an altogether different shopping experience to shoppers. The retail stores are cozier and less stressful for shoppers. Customers prefer high profile retail stores over vendors to escape the discomfort involved in street shopping. They expect a better standard of living and this is applicable all over the world. POS software ensures that such distresses vanish.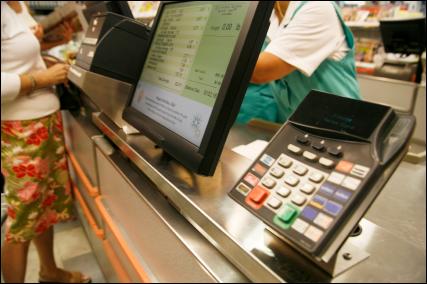 The total amount of money spent on POS systems was around $3.5 billion in the year 2000. This number is continuously increasing since then! Today, every well known apparel retailer will likely have it installed at the check out or billing counter. It helps to organize the entire retail business. It manages stock and inventory. Above all, it helps in systematically carrying out and documenting cash and card transactions.