Tirupur, the heartland of the knitwear industry in India has a supplier base which consists essentially of manufacturer who are mostly integrated forward or backward if not vertical. There are number of spinners of yarn integrating forward to set up knitting plant; textile process house and then further integrating forward to become makers of garments. Such forward integrated exporters who have grown forward from yarn spinners are Eastman, Centwin, Poppy's, Tube Knits Fashions, KPR etc. and those who have grown forward from leading process houses are Victus Dyeing (Geena Garments), Reliance Dyeing, SCM, PKP etc. have also integrated forward to establish garment making units. Examples of backward integration are very few like Dhanam International, Kay Tee Corporation, Network Clothing Company etc. In Tirupur, if the integration is not wholly owned by the exporter to become a vertical unit then the exporters buy stakes or invest into a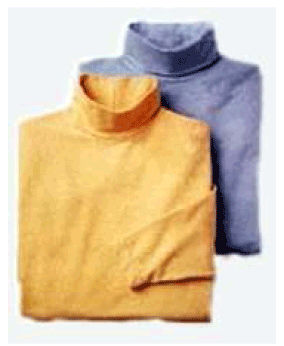 process house to become partners to ensure preference to their orders for the textile process and maintain standard quality as desired by their buyers. The owners of the process house are regulated by stringent legislations of the Tamilnadu state for the environment controls. In Tirupur the process houses must have Reverse Osmosis or Zero Effluent Discharge plant or else the existing plants have to close and application of new plants will not be approved. Therefore, the amount of investments in terms of plant & machinery and overheads in the integrated garment industry is quite high as compared to other knitwear clusters and thus requires efficient management for timely Return on Investment. This factor motivates them to continuously upgrade the existing technology to the acceptable international levels and think for post 2004 survival as a group together to prepare a strategy to compete the suppliers within India or abroad, in non-quota open competition period starting 2005. In spite of the fact that the Tirupur town is reeling under acute infrastructural shortage, the Tirupur knitwear exporters are able to make a mark in the international sourcing map of the textile industry because they work as a group and help each other for a common cause. Thanks to this community thinking of the exporters, they bear the inconveniences with a positive grin and willingly finance fully or partly projects of road, culvert, drinking water supply etc. repairs or new construction carried out by the municipality and or panchayat.
Tirupur textile industry has units all along the value chain of knitwear starting from spinning, knitting wet processing, printing, garment manufacturing and exports. In addition there are ancillary units supplying buttons, laces, embroidery, cones and yarn processing etc. Despite being late entrant, Tirupur's annual production far exceeds that of other knitwear clusters. There are more than 500 production units which are involved in exports of knitwear from Tirupur. Entire Tirupur cluster generates direct employment for over 300,000 persons. Tirupur in 1981 had a meager share of 15% of the total knitwear exports from India and by year 2000 its share reached a formidable figure of 51%. Recent informal surveys indicate that Tirupur accounts for nearly 80% of basic circular cotton knitwear exports from India. In the year 2002-03 Tirupur exports touched a value of Rs.3, 000 crores. It is expected that Tirupur exports will grow much faster than the rest of India's export economy. The rapid industrial development at Tirupur attracts workers from different districts of Tamilnadu and neighbouring states seeking jobs.
Hundreds of thousands of floating industrial labour population at Tirupur had created a social problem peculiar to the industrialization since the times of David Copperfield and Oliver Twist- abandoned children and or child labour. The child labour issue in all organized export companies does not exist, thanks to the social awareness of the exporters due to the most buyers demanding social accountability norms which forbids employment of child labour. Kovai Child Labour Abolition Support Society a leading NGO based at Collectorate Office in Coimbatore city (nearest airport for Tirupur and its district headquarters, 1 hour from Tirupur by road) has undertaken a central government funded National Child Labour Project (NCLP) in 1995 and is very active in Tirupur and two neighbouring Talukas of Palldam and Avinashi. Total 80 schools are administered by the NCLP each school has students ranging from 50 to 100. This facility is for the street and parent less children. The students study by play way method for one year and then join regular schools. Every year about 1,300 to 2,000 such students pass out to join regular schools. The NCLP is monitored by the project coordinators and every three month a review committee headed by the collector reviews the progress. Besides this Migros, Swiss based buyers, have a card board tag on each of their product declaring that a part of the sale proceed on that product will go as contribution to the child welfare of the region it is manufactured in. They fund to manage a school in Tirupur. Also the Tirupur Exporters Association (TEA) manages a school for the children.
The Tirupur knitwear industry has been able to book orders from all the sophisticated world market including European Union, U.S.A., Canada, Japan etc. besides increasing its export growth rate in non- quota market. World renowned companies and labels buy from Tirupur, e.g. Nike, Lacoste, St. Michael, Benetton, Jockey, Kiabi, Marks & Spencer, C&A, Tape L Oiel, J.C. Penny, Gallery Lafayette, Wal-Mart, H&M, Old Navy, Quick Silver, Decathlon, Mother Care, Migros, Primark, Manor, S. Olivier, Euro Disney, Group Andre, Tom Tailor, Tommy Hilfiger, Adidas, Carrefour, La Redout, 3 Suisse, Zara, Karstadt Quelle, Monoprix, Devianne, Fila, Oxbro, Replay, Diesel, Nautica, Abacrobi & Stitch, MRK, to name a few.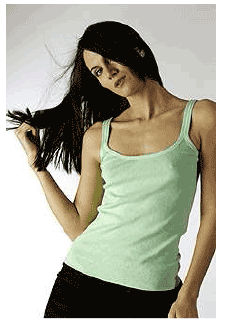 The TEA, the think tank preparing the Tirupur industry to overcome the future difficulties has initiated to have a ware house in Antwerp, Belgium to facilitate sale of the products manufactured by their members. They had entered into a MOU with St. John Freight Systems Limited in September, 2003, to open ware houses and godowns in Europe. This initiative will bear its first fruit in 2006 when the ware house at Antwerp will be available to exporters from Tirupur. The On Time Delivery could then be better controlled and ready stocks can be made available to buyers for immediate sale across the table. In my opinion, TEA has three major thrust points, besides many others for ensuring boosting sales of knitwear manufactured by its members in post 2004 scenario-
. Making Tirupur a Branded Label in Europe/U.S.A.
. Efficiently utilize the Research & Development Centre proposed by the Special Study Group of the Ministry of Textiles, Government of India and
. Open an office in Europe backed by a R&D Centre and warehouses to showcase various products from Tirupur to facilitate direct marketing efforts.
If the TEA is successful in its efforts mentioned above the battle against competition will be half won since what Tirupur mainly lacks today is a focused marketing device which can constantly give fashion inputs to the industry and will ensure direct sales of competitively priced better end products.

To improve the brand image of Tirupur as a quality knitwear base, various merchandise testing laboratories based at Tirupur have done commendable jobs viz.- ITS, SGS, Textile Committee and other small supporting textile laboratories. The efforts from these laboratories has also helped directly or indirectly in building the comfort level with the buyers and ensuring that the suppliers reduce the rejection percentage in various manufacturing processes. The rejection percentage in terms of volume order has come down from about 5% to a reasonable 1.5% approximately.

In terms of research work to upgrade the textile industry South India Textile Research Association (SITRA) at Coimbatore is doing a good job with the yarn spinners, knitters and process houses based in and around Tirupur. In order to provide educated, professional supervisory and managerial staff to the knitwear industries of Tirupur and to help the industry to keep pace with modernization, latest innovations etc., many institutions are directly contributing e.g. NIFT-TEA, ATDC-Tirupur, PSG College of Engineering, Institute of Chemical Engineering- Erode, Tamilnadu Engineering College, Coimbatore etc.. Bharthiyar University has proposed B.Sc.Fashion and Apparel Design courses focused on fashion knitwear and are considered to match the best institutes in Asia.

Tirupur is determined to change the fixed opinion of most of the buyers about India especially that of Tirupur that it is a destination for 100% cotton fiber product range with limited variations of cotton blends with polyester or viscose fibers. Most buyers have a pre-conceived notion to plan or bring orders for 100% cotton fiber products only for Tirupur-India as they think that most of the suppliers are efficient in only that product and the orders for balance fibers or fiber blends go to other countries in Asia which are in direct competition with India. To change this pre-conceived opinion of most of the buyers three leading companies of blend fiber/yarn spinners are doing a commendable job noticeable in Tirupur-
. Rajasthan Spinning & Weaving Mills Limited (LNJ Group), Bhilwara,
. Shakthi Knitting Mills, Tirupur and
. Grasims (Aditya Birla Group), Mumbai
Thanks to the efforts of these companies and others, the yarn blends now available in Tirupur are in various combinations of cotton, acrylic, silk, linen, tencel, viscose, nylon, modal, elasthane, polyimide etc. Also there are treated yarns which assure zero twist, feather touch softness, antibacterial, anti-static, odor preventive, UV protective, bio-degradable, flame retardant or resistant, four tone colour effect, hydrophilic acrylic, moisture management etc besides the branded varieties. The cost factor for such blends and treated yarns are now in most cases competitive.

The Lakshmi Mills, a leading textile spinning and weaving machine manufacturer, based at Coimbatore has of late joined hands with Chinese and Taiwanese manufacturers of textile machinery to upgrade the technology of machinery and tool manufacturing, thus making available advance machinery locally at competitive prices.

The spinning mills in and around Tirupur supplement their cotton requirements by importing from U.S.A, Australia, Egypt etc. to spin good export quality yarn. Normal count range used in Tirupur for manufacturing knitwear products is from 10s to 60s (only ring spun) single ply and two ply. The range of yarn available is auto coned, electronically cleaned yarns available in mlange, slub, crepe, gassed mercerized, space dyed, grindle apart from normal combed yarns. The mills which provide the reputable good quality yarns are Eastman Spinning Mills, Suryavanshi, SSM Mills, Rasi Spinning Mills, Tirupur Textiles Pvt. Ltd., Chola Spinning Mills, Sulochana Cotton Spinning Mill, ARC Spinning mills, SCM Textiles, Amravathi Spinning Mills, Amarjothi Spinning Mills, Royal Classic Spinning Mills, Best Cotton Spinning Mills, Nachammai Cotton Mills, Pioneer Spinning Mills, Barani Spinning Mills, Centwin Spinning Mills, KPR Spinning Mills, Prime Textiles etc. These mills sell direct to the exporters or through yarn agencies of Tirupur. The spindle capacity of these mills individually ranges from 25,000 to 150,000 spindles each.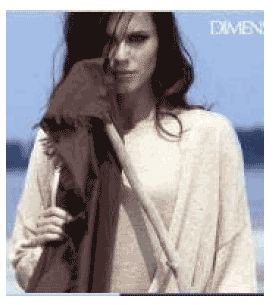 The knitting machinery now available with the suppliers can cover most of the gauges (gg) or tubular width of the fabric and fiber blends with advanced machinery or attachments to the knitting machinery from leading manufacturers of China, Japan, Europe or the U.S.A. Total number of imported knitting machines operating in Tirupur area are more than 2,500. The South India Imported Machine Knitters Association (SIIMKA) ensures import of good quality and advanced machinery suitable for the Tirupur knitwear industry. The circular knitting machines currently available are Myer & Cie (Germany), Pai Lung (Taiwan), Orizio (Italy), Falmac (Singapore), Year China (China), Lakshmi Terrot (Indo-German Collaboration), Kenyang (Korea), Vanguard (U.S.A.), Smart (Taiwan), Unitex (Singapore), Ssaong Yong (Korea), Fukuhara (Japan) etc. The latest trend is open width take up system which ensures no folding marks are visible in the fabric and is useful especially for the elasthane mixed fabrics. The machine available in Tirupur is from Pai Lung. The machinery include capability of manufacturing 4 track single jersey, interlock, rib, 8 lock interlock, loop knit, auto striper, electronic jacquard etc. prevailing dia of the tubular fabrics available in Tirupur range from 16" to 40". The capacity of knitting is also improving with the induction of jumbo knitting machinery having capacity of almost more than double of the available regular knitting machines. Most of the conscientious knitters have or are taking technical advice or support from the leading manufacturers of knitting machines in the world to upgrade the existing knitting technology. The various qualities of velour, hi-Tech fleece, three thread fleece, polar fleece, 100% Polyester Micro fleece, 100% spun polyester fleece and or other raised fabrics are now efficiently made at Ahill Knitters at Tirupur and Menaka Mills in and near Tirupur besides others in Tirupur area with in-house raising, shearing and compacting, heat setting, balloon padding, mercerizing facilities. The capability and quality is enhanced from previous years for the standard fabrications which include- jersey, rib, pique, interlock, 50/50 Plating (inter lock, Jersey, Pique etc.) herring bone, twill, honey comb, crepe, Bedford cord, 2x2 derby rib, waffle, pointelle rib, flat back rib, rib jacquard, two thread looper, popcorn. In fact the suppliers in Tirupur are taking advantage of latest highly automated knitting machinery with respect to designing, production and quality. All kind of ornamental designing is possible in knitwear at Tirupur and such facilities are available at Prem knitting, Centwin, Classic Knits etc. Apart from circular knitting machines about 500 computerized flat knitting machines mainly for collars & cuffs are available. The popular brands of flat knit machine available are Sieimo Seiki, Kauoheng, Gong Bo, Flying Tiger, Matsuya, Protti, and Stoll etc.

The climatic conditions are ideally suited for processing of the fabrics. The Process Houses in Tirupur also have shown remarkable changes, keeping pace with the development in other sectors of the knitwear industry. About 600 Processors, having small (1000 kg/day) to large (about 10,000 kg/day)
capacities exist in Tirupur. Almost 50% of the wet processing is done by soft flow machineries which are mostly imported like Thies, Sehalavos, Tong Jeng, Santex etc. the capacities of these soft flow machines ranges between 50kg of sample dyeing bath to 1,500kg production per batch. The benefits of soft flow machines are:

. low material: liquor ratio (1:10)
. uniform dye penetration
. evenness of shades
. productivity is better
. low rejection level (RFT right at first time)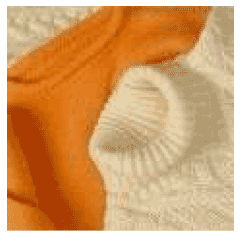 Modern process houses are using dye stuff and chemicals from multi national companies (MNC) such as CIBA, DYESTAR, CLARION, BASF etc. to ensure azo free, eco friendly dyestuff supplies. All these MNCs are having their regional office functioning in Tirupur and apart from marketing they provide good technical support in achieving results of the dye stuff sold, reducing rejection levels, taking trials with new products/fibers etc. Dyes generally used for processing cottons, viscose/rayon are reactive dyes, bi functional reactive dyes/remazol dyes. High Extortion dyes are also being used to help control the pollution level and ensure good dye absorption. The polyester is dyed by using disperse dyes. Laboratory Test equipment are installed in setting of modern dye kitchen, computer colour matching like spectrophotometer where besides the colored fabrics even the bleached fabric can be tested for Whiteness Index (WI). The WI of 160 is considered to be good which is being achieved at Tirupur. All process houses have well equipped in house laboratories with colour matching cabinet, crock meter, GSM sample cutter, Pilling Tester, Busting Strength Tester, Laundro Meter, Lea Strength Tester (for test the yarn strength before & after yarn dyeing).

The yarn dyeing has shown considerable improvement with most of the process houses opting for the cheese dyeing process. Advanced HT HP yarn dyeing or fabric dyeing vessels are common in most of the leading process houses. The average capacity available with such process houses is about 3,000 kg/day.

Presently tubular processing and finishing is being done but the latest trend is open width fabric finishing completely integrated system ensuring a flawless end product. The leaders in this are Shakthi Mills, Chaya Industries, Victus Dyeing etc.. In near future the open width processing will be implemented by most of the leading process houses. Also in - house facility or outsourcing of gassed mercerized yarn has helped in eliminating any chance of pilling, hand feel and luster. GTN Textiles has excelled in yarn mercerizing. Fabric mercerizing is also being done at Solo Knit Process, Chaya Industries, Aar Pee Colours, and Brindhaa Processors etc. Different kind of garment washes, including perfume wash, pigment dye silicon wash etc., UV protection chemical application on fabric for beachwear and active wear is possible in the leading process houses of Tirupur such as Victus Dyeing, Stallion, PKP Processors, RA Knit Processors etc. the drying of processed fabrics is being done by pole driers or the relax driers and the natural drying is becoming obsolete. The benefit is quick drying, no handling stains, no crease marks etc. Compacting and stenter the processes which are the heart of the process houses have shown remarkable improvement lately. The machinery available for tubular compacting are Tubetex (U.S.A), Ferraro, Monti, Sperotto Rimar (Italy), Albrecht, Weiss (Germany), Santex etc. about 200 imported machines are in operation in Tirupur. All process houses in Tirupur have advanced ETP keeping in line with the buyer's ecological concerns. Due to the problem of scarcity of water in Tirupur new dyeing techniques have been adopted to reduce the liquor ratio of the dye bath from 1:30 to 1:10.

The printing has advanced from table to semi-rotary to rotary and latest advanced machines are being procured by Victus Dyeing, India Dyeing Mills, SCM Processing Mills, Mithunram Tex, Aar Pee Prints, Venus Printing, Okay Prints etc. to keep abreast with the competition. Rotary printing offers better process of pigment discharge and reactive prints. Printing processes like tie-dye, batik, and wax batik are commonly available in Tirupur and surrounding areas. The table and chest printing with all kind of specialized variations like flock, emboss, foil, spangle, transfer, rubber motif, glitter, foam, PVC welding, HD plastisol, gel printing, embossing, caviver bead print etc are commonly available. The R&D in the wet processes are continuous in the process houses which are aware of latest innovations like Victus Dyeing where thermal prints which
change colour when touched or perfume dyeing which becomes aromatically fragrant when rubbed etc are commercially available.
About 900 imported multi head computer embroidery machines are installed and functional in Tirupur such as Barudan, Tajima, ZSK, Happy, Albrecht etc. 9 to 12 colours are possible in a single design with these machines. Import of computerized chenille, chain, bead fixing embroidery machines is the latest trend. There are single head computer machines also installed for customized logo embroideries. The traditional manual embroidery machines like Aari and Chikan are also operating in Tirupur. There are clusters of hand embroiders in and around Tirupur who excel in better than basic hand work.

Various latest software packages are available with most of the leading suppliers of Tirupur like Lectra, Gerber, and Tuka Tech etc for speedy accurate pattern making & grading and efficient laying to optimize fabric consumptions. The Tirupur industry is emerging from hand cutting to CAM cutting facility to improve the all over cutting room efficiency. Also the cutting room, sewing floor and garment finishing machineries are continuously being upgraded thanks to Mehala, IIGM, Turrel and others involved in garment machinery consultancy and sales.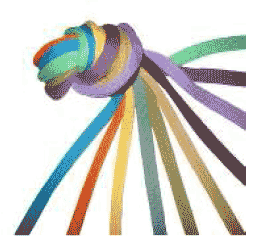 Presence of Hari Chand Anand & Co. is noticeable in Tirupur recently, especially in providing inputs for specialized sewing machinery and or providing required attachments to sewing machines of various origins for better efficient end product. The machine layout and choice of machinery required for the targeted customers is excellent at Eastman, Well knit besides others.

The stress is also felt on the value addition to the garment by installing latest computerized embroidery machines from Tajima, Berudan and others. Also Geena Garment and other Tirupur suppliers have gone for Savrosky, pearls, sequins etc. attaching laser guided machines. Suppliers like Eastman, Trinity Fashion, Piper International and others have excelled in hand embroideries, sequence and beads attaching etc. from cottage industry network. The embellishments easily available to the
Tirupur suppliers to value add their knitwear products are:
a) Knitted Collar & Cuff. Jacquard knitted and other customized collars & cuffs are being manufactured in Tirupur area on Taiwanese and other advanced machinery.
b) Ropes & Tapes. A variety of rayon polyester tapes, silk ropes, twill tapes, cotton ropes as well as rope tipping (heat sealing) and all sizes of stoppers and rubbers are now locally available. Added attraction is the production of jacquard name twill tapes in multi color, rubber badges and transprints.
c) Hangers. Novelty hangers for the finished garments are locally available in a wide range. In some cases hangers are offered with additional attachments such as plastic clips and clamps as per buyer requirement.
d) Accessories. Full range of accessories like- 3D patches, embroidery patches with/without iron-on-fix, special reflection badges, night glow radiant buttons, reflection zippers, diamond zippers and motifs such as beads, studs, stones and foils (gold and silver) are being manufactured locally. However, following accessories imported from Korea and Japan is easily available- quality buttons, rubber laces, printed Velcro, creative buttons, rubber labels, jean denim patches, woven labels, metal logos, metal boxes, leather printed patches, PVC labels and embossed patches.
e) Labels. With the help of computerized Rapier looms and cut & fold machines good quality woven labels are locally manufactured on imported machines. There are a range of printed label machines with attached sticker and die cuttings for foil embossing. 5 color-printed labels are also locally manufactured.

The nearest port from Tirupur is Tuticorin about 8 to 9 hours by truck from Tirupur and has a list of frequent daily sailing feeder vessels service to Colombo, where the mother vessels berth and is about 10 hours/overnight journey from port to port by sea. From Colombo it takes about 13 days sailing time to Amsterdam. Maersk Logistics from Tuticorin has weekly FCL sailing to Salala in the middle-east, cutting down the sailing time to 11 days. Tuticorin has yet to develop strongly in the infrastructure for efficient loose cargo (LCL) handling. Chennai has better infrastructure and is about 12 to 14 hours
by truck, from Tirupur. At Chennai LCL cargo handling is much better and presently is the preferred port of the buyers of the Taffles Group for their orders placed with the south suppliers. Other option for port is Mumbai which is about 40 hours from Tirupur and about 30 hours from Bangalore by truck. In Mumbai
consolidation of LCL cargo can be optimized as cargo from Delhi is routed to Mumbai. Very few buyers prefer Mumbai port to Chennai or Tuticorin for cargo from Tirupur.

The social commitment and awareness of social compliance being an effective tool post 2004 scenario has ensured investment of the leading suppliers of Tirupur like Eastman, Reliance Dyeing, Victus Dyeing Well knit and other like minded socially active suppliers to go in for activities like-
. wind energy sponsorship (Reliance Dyeing, Victus Dyeing, KPR Industries besides others)
. Reverse Osmosis ETP plant with zero effluent discharge (Reliance Dyeing Mills, Victus Dyeing, Aar Pee Colour, Classics, Allwyn Processors, Chemtech Processors, Rajlakshmi, Rennaissance etc)
. Forestation/Coconut & other useful tree plantation (Reliance Dyeing, Victus Dyeing, Fabrocrats besides others)
. Schools for the children of the workers employed by the industry and providing transportation for the students with the help of buyers like Migros, C&A, Switcher etc or with the help of others or NGO
. Hospitals with the help of the buyers like C&A and others or NGO
. Medical Centers for the benefit of workers employed in the industry and their families with the Help of buyer Switchers and others
. Day care centers for the young non school going children of workers employed in the industry with the help of Migros or other buyers/NGO
Even with the awareness of procuring correct raw material and efficiency in various processes of production to reduce cost, social compliance, social commitments to meet the concern of most demanding buyers, the Tirupur suppliers, like most of the manufacturers are not aware of their most important weakness i.e. to be able to hook on to latest trends to create a range which can book orders easily or to dispose off the merchandise exported which for some reason the consignee is not able to accept.
Now with the changing scenario, due 2005 factor some of the leading suppliers like Eastman and Geena Garment and others are tying up with the importers, foreign based agents, and local agents etc to improve their marketing net work.
Two obstacles noticeable in Tirupur which need immediate considerations are:
. Acute shortage of water and ban on commercial boring to draw water from earth has made the wet process on to fabric/garment a very difficult task, especially in future. The World Bank project to bring water to Tirupur by 2006 is in various stages of completion. The pipe line will be laid by Mahindra and the water will be provided by L&T.
. The available water has hardness and is not suitable for effective processing with brilliancy in shades. Presently all the modern processors are using converted soft water from hard water where the ppm is less than 10