FDI in multi-brand retail may get rolling after presidential election
The government is likely to revive an order allowing foreign investors to own majority stakes in Indian supermarkets and department stores after the election of a new President later this month, ending uncertainty over a reform initiative that has become a talisman for policy paralysis.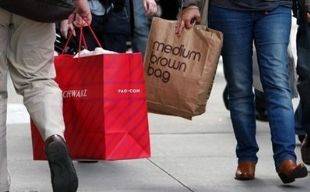 The move is being spearheaded by Anand Sharma, the minister in charge of commerce and industry, who has been sounding out state governments and other stakeholders like traders and farmers to reach a consensus.

The Cabinet had allowed foreign investors to own 51% in Indian supermarkets last November, but had to keep the move in abeyance after protests from its ally, Mamata Banerjee-led Trinamool Congress, and some Opposition parties.

The Union government will justify its decision on the ground that states willing to welcome global retail chains such as Walmart and Tesco should not be prevented from doing so because others are opposed, according to ministers familiar with the government's strategy.
The chief ministers of states where the ruling Congress is in control, such as Assam, Haryana, Maharashtra and Delhi, have expressed eagerness to welcome FDI in multi-brand retail as supermarkets are often referred to. Some Opposition-led states like Punjab, Odisha and Uttar Pradesh may also not be averse.

Another senior cabinet minister, who has been parleying with states, said the government will endeavour to "rightly word" the announcement, leaving the decision to state governments. This would be a "politically correct" way to win them over, the minister said.

The norms would allow state governments to decide whether to invite foreign supermarket and department stores to set up shop in their states after changing local norms like the Shops and Establishments Act and Agricultural Produce Marketing Committee (APMC) Act.
Under the Constitution, the power to issue licences to retailers lies with the states. As a result, states ruled by parties that are ideologically opposed to foreign-owned multi-brand retail stores can bar them from opening.

The government will also defend its move on the ground that large supermarkets and departmental stores will remove bottlenecks on the supply side, helping tame inflation and improve the lot of farmers.
Political climate more suitable now

It would bring investments in infrastructure such as cold chains and warehousing. Government sources confirmed that the decision would be implemented with an announcement by the commerce and industry ministry.
The political climate for this decision too is more suitable than late last year, as parties like the Samajwadi party, which rules India's largest state Uttar Pradesh, have indicated tacit support. A senior cabinet minister told ET that the party, which supports the Congress-led UPA from outside, may oppose the move, but will not force the government to roll back the measure.

West Bengal Chief Minister and Trinamool Congress chief Mamata Banerjee, who drove the opposition to FDI in multi-brand retail, is now on a relatively weaker wicket after an apparent breakdown in her relationship with both the UPA and its chairperson Sonia Gandhi, after publicly opposing the UPA's presidential candidate Pranab Mukherjee . Despite the estrangement, Trinamool remains in the UPA and is likely to oppose the measure this time around too.

Currently, India allows 100% overseas ownership in single-brand retailing, where companies are allowed to sell multiple products but only under a single brand name.

This article was originally published in the Economic Times dated, 5th July, 2012, written by Soma Banerji and Rasul Bailay, associated with the Economic Times Bureau, New Delhi.