FDI in multi-brand retail may get rolling after presidential election
The government is likely to revive an order allowing foreign investors to own majority stakes in Indian supermarkets and department stores after the election of a new President later this month, ending uncertainty over a reform initiative that has become a talisman for policy paralysis.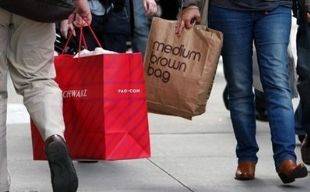 The move is being spearheaded by Anand Sharma, the minister in charge of commerce and industry, who has been sounding out state governments and other stakeholders like traders and farmers to reach a consensus.

The Cabinet had allowed foreign investors to own 51% in Indian supermarkets last November, but had to keep the move in abeyance after protests from its ally, Mamata Banerjee-led Trinamool Congress, and some Opposition parties.

The Union government will justify its decision on the ground that states willing to welcome global retail chains such as Walmart and Tesco should not be prevented from doing so because others are opposed, according to ministers familiar with the government's strategy.
The chief ministers of states where the ruling Congress is in control, such as Assam, Haryana, Maharashtra and Delhi, have expressed eagerness to welcome FDI in multi-brand retail as supermarkets are often referred to. Some Opposition-led states like Punjab, Odisha and Uttar Pradesh may also not be averse.

Another senior cabinet minister, who has been parleying with states, said the government will endeavour to "rightly word" the announcement, leaving the decision to state governments. This would be a "politically correct" way to win them over, the minister said.