Mall owners are being forced to woo retailers by making offers they can't refuse in a sluggish market. While some are slashing rentals by as much as 30%, others are waiving off the minimum guarantee that retailers had to pay, or are offering a rental-free period of three months and a relaxation of lock-in, deposit and notice periods.

The retail real-estate segment in India is currently in doldrums with the retail sector experiencing de-growth of 10% in like-to like store sales as buyers continue to shy away from spending. This has impacted the amount of new space retailers are leasing.

"There was a time when retailers sealed leases for seven years but now they are looking at a band of six to twelve months. If things do not improve in the next two quarters we will see another correction, something similar to 2008," says Susil Dungarwal, chief mall mechanic at mall consultancy firm Beyond Squarefeet Advisory.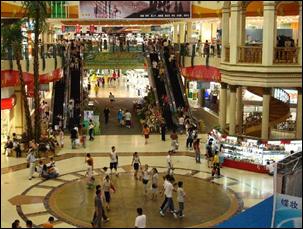 After the downturn in 2008, mall developers agreed to work on a revenue share model with retailers unlike fixed rentals earlier. "Retailers are cautious now as times are getting tougher and developers are wiling to renegotiate since there is a risk in refilling space. It is all about giving breathing space so that brands can perform," says Ashwin Puri, chief executive officer of Pioneer Property Zone, which manages malls like R City in Mumbai, Pacific Mall in Delhi and Kumar Pacific in Pune.

For example, in the January-March 2012 quarter, Pantaloon Retail posted lowest same-store sales in 13 quarters at 3.6%. Arvind Lifestyle Brands' value format Megamart saw its growth drop from 18% a year to 11% in the same quarter. "Retail industry will be under pressure till the economy rebounds," says Govind Shrikhande, chief executive officer of Shoppers Stop.

"The retail sector does not expect double-digit growth in same-store sales. The expectation for the year is moderate." To improve profitability from their stores, retailers are cutting down on store sizes. "Retailers are also relooking at their expansion plans and are turning down properties.