The Indian retail sector can be divided into two categories: organized and unorganized. The industry is worth around $411.28 billion at present. Out of this huge industry, only five percent of the sales are carried out through organized retail stores. The size of the organized retail sector is increasing in the country. This is changing the entire shopping behavior of the country. Bargaining in apparel stores is experiencing a push back!
Bargaining existed in India from very ancient times. It is considered an art in the country and the person who masters it is considered wise. Who wouldnt want to get a good deal? Haggling for prices existed both among the rich and the poor. Retailers in India have become habituated to such sort of bargaining. The concept of fixed price was very less in Indian apparel retail stores from the start.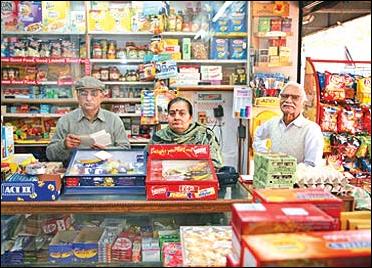 The scenario is changing nowadays, though! Haggling for prices exists only in the unorganized retail sector, at present. A number of "mom and pop" shops are present in the market that encourage bargaining. Roadside shop keepers or vendors always expect their consumers to negotiate prices and charge accordingly from the beginning. Such shops or similar set-ups are classified under the unorganized category and allow bargaining.
Haggling for prices is generally not seen in organized retail stores in the country. Brand names such as Pantaloons, Shoppers Stop, Reliance Trends, Mahindra Retail, etc. do not encourage negotiation of prices. They stick to the prices mentioned in the tag. They do not sell a piece for lower value, even if it is difficult for the product to get sold. This kind of retailing policy emerged in India from the influence of foreign retail giants in the country.
Indian retailers generally did not encourage fixed prices for products. They expected consumers to haggle and get a good deal. The trend started changing with the coming of foreign retail brands in India in 2006. These retail shops offered an altogether different shopping experience to consumers. These foreign retail stores inspired many Indian business groups to open such sophisticated retail stores in many cities of India.
Such high profile retail stores have the concept of discounts and sales. They offer discounts to clear the old stock, at the time of a festive season, or other such occasions. But do not allow bargaining, as such. Pantaloons, Shoppers Stop, Marks and Spencer Reliance India, etc. are fixed price stores. They do not take haggling from customers regardless of the quantity the customer is capable of buying.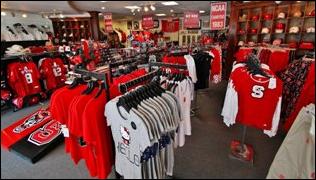 Anybody, who feels that negotiating prices are important and fun, cannot consider such posh retail stores for shopping. But India has a large unorganized retail sector. Small retail stores can be found all over the country that permits bargaining. They can visit such stores and fulfill their wish. Buying from small time retail stores is fruitful economically. But one also needs to horn up ones negotiating skills for the same.
Researches indicate that bargaining for prices take place all over the world. Most of the countries are welcome to the idea of negotiating prices before purchase. This is especially true for tourist destinations. Apparel retailers always have negotiation at the back of their mind while indulging in a transaction. Bargaining is rampant in developing nations. This is because it has a large market for unorganized retail.
But, this practice is lesser witnessed in developed countries like USA, UK, Canada, Australia, etc. 'Fixed price' and 'no bargaining' policies was firmly established in New York during the 1930s. Consumers started realizing that they were mostly dealing with employees who had little or no control over price tags. Besides, haggling could lead to insignificant gains, and also lead to wastage of time! Their efforts were not worth it.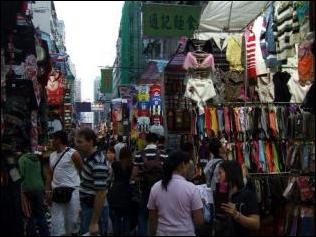 It has been observed that consumers in the first world countries prefer to shop from fixed price stores as compared to the other. This is because there will always be a satisfaction of not getting cheated after making a purchase. In the other stores which encourage bargaining, there will always be an uncertainty if the best deal has been obtained. Consumers in developed countries prefer fairness over a good deal.
Ladies over men have the tendency of bargaining or haggling for prices. Besides, they have more chances of bagging a good deal as well, as compared to men. The trend is a bit different in USA, though. Men are more likely to negotiate prices on the sticker as compared to women. Almost 46 percent of women in America admitted to feeling awkward during the negotiation process. The case was not the same with Indian women.
It has been observed that shoppers from foreign countries, even first world countries, do not shy from bargaining in India. The large unorganized retail sector in the country offers a lot of scope for bargaining, even today. With the growing popularity of organized retail stores, this practice may witness a setback. But the chances are that it will never vanish completely from the country.
References:
India-briefing.com

Pazarillc.com

Forbes.com
Image Courtesy:
Outlookindia.com

Hongkongextras.com

Community.ashworthcollege.edu