On 17 May 2012, Frances Minister of Industrial Renewal announced that he will pursue a previously discarded scheme to apply carbon tariffs to imports from countries with lenient emissions regulations. If it gains favour, this proposal could have a significant impact on imports from several developing nations where environmental laws are perceived to be less strict.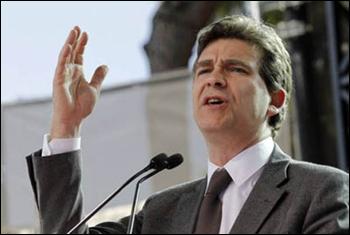 In his first interview as Minister, Arnaud Montebourg, who is known for his strong views against globalisation, asserted that the EU "will have to revise its totally liberal doctrinethat it is forbidden to favour local industry." When asked whether this would mean imposing tariffs on Chinese imports, Montebourg called the carbon measure an "external tax" and added that the plan was "already on the agenda of the European Commission."

Former French President Nicolas Sarkozy had also called for a carbon border tariff in 2009 prior to the UN climate talks in Copenhagen of the same year in order to prevent industries from relocating to countries where environmental laws are less exacting. This, too, was widely rejected by other EU Member States as protectionist. Sweden, which held the rotating EU presidency at the time, felt that the measure might undermine Europes negotiating position at the Copenhagen summit. A former German environment minister even called the idea "eco-imperialism."

After the failed talks in Copenhagen, France re-branded the idea as a "carbon inclusion mechanism" which would require importers to purchase pollution permits from the EUs emissions trading scheme (EU-ETS). The French government suggested that the proposal could force emerging economies like India to return to the international negotiating table. In 2010, the French Permanent Representation to the EU circulated a "briefing note" in Brussels explaining how such a mechanism might work.

Under the then proposed system, emerging economies could join a partnership encompassing industrial sectors that, in Europe, face the most foreign competition due to the EUs tough environmental rules. Countries that join the partnership would receive an exemption from the emissions trading scheme and would gain access to low-carbon technologies; those refusing to join would be forced to pay for EU pollution permits. Essentially, these would bring the price of any given imported product up to the same amount as it would cost an EU producer to comply with the EUs emissions trading scheme in manufacturing that same product. In an effort to combat allegations of protectionism, the French government said the income could be used to fund low-carbon technologies in emerging markets.