The global fashion industry is a huge industry worth $4395 billions. Statistics show that the average revenue earned by the fashion industry is around $20 billion, annually. Americans spend around $250 billion every year on fashion clothing and accessories. Since clothing is one of the basic needs for life, it is bound to attract immense attention. People all over the world love to wear different types of clothes and accessories. It adds value to their standard of living!
Clothes and accessories reach the world populace through the medium of retail stores. Walmart, Mango, Zara, Hennes and Mauritz, Uniqlo, Gap Inc, etc. are some of the many big names in the industry. They get millions of customers to their stores every day. But despite having a good hold over the world market, it has become inevitable for retailers to have an e-store, as well. Retail stores are facing stiff competition from e-stores dealing in apparel and accessories.
The rising demand for e-shopping has lead to a new debate cropping up in the world. Will retail stores survive the tough competition given by the e-stores or will they vanish completely in the near future? It can be said for sure that the use of internet is about to grow by leaps and bounds. Technologically superior mechanisms have replaced lesser superior mechanisms in the past. It wont be surprising if retail stores go missing from the streets, and people look for clothes and accessories online!
There are many advantages to shopping online. Anybody can access the website from anywhere in the world, if they have an internet connection. The website can be accessed across countries and continents. People need not be present physically in the store. Differing time zones dont matter. Even if it is day time in one of the two transacting regions and midnight in the other, shoppers can go ahead and order any product of their choice.
Shopping may not be a hobby for everybody. Not everybody may wish to waste their time and energy behind shopping for clothes and accessories! Online stores make it easy to get the clothes and accessories of their choice to be delivered right up to their door steps. One need not waste a holiday or week-off in shopping for clothes. It can be availed by the click of a mouse. E-stores are preferred by many store owners owing to this facility.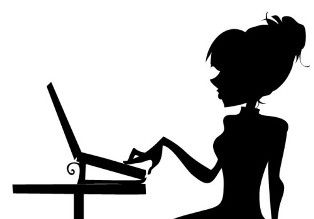 Since e-stores are still in a developing stage in many countries of the world, it is not unusual for business owners to offer deals to attract customers. Many times, people find it cheaper to purchase a product from an online store than from a physical retail store. Products are purchased in bulk by e-store owners. These products prove to be inexpensive to them. Therefore, they are able to offer better deals on purchase as compared to retail store owners.
Besides, customers have a lot of options in front of them when they are buying for fashion accessories online. They can browse through websites of various countries and regions and come to a conclusion after they have taken all the time in world. They can compare prices, styles, patterns, and other such factors from different sites that may seem impossible with retail stores. Visiting a number of retail stores in order to compare such aspects may be tiresome.
The fact can simply not be denied that the use of e-stores is increasing continuously. At present, eight percent of the American shoppers resort to online purchase. Almost $19.5 billion were spent on online apparel shopping in the year 2009. The number has been continuously increasing since then! Multi channel retailers started realizing the importance of having e-stores and started having websites to sell products. This number increased from 53 percent in 1999 to 76 percent in 2003.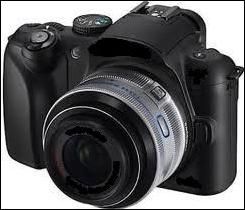 The invention and development of digital cameras wiped out film roles from the market. Previously, people made use of film roles in cameras. These cameras were rather primitive and could not be developed into photographs by everybody. Besides, it was expensive. Digital cameras swept their market off. They were inexpensive and convenient for everybody. History is filled with such tales of high tech products beating the lesser efficient ones. But not all need to meet the same fate!
There is always room for exception. Apparel sale may also come under the category of exceptions. Nothing can be predicted at present. Retail store owners do not quite agree with e-stores taking over retail stores in the future. Comparing other products, apparel sales via e-stores have been less. Statistics show that overall only around nine percent of apparel is sold online, while 50 percent of computers are sold online and 40 percent of books are sold online.
"The convenience of having items delivered to their door as well as being able to purchase items they cannot get in their local stores propels customers to purchase from online stores. We are a leading online maternity and baby shop based in New Zealand. Despite difficult economic times, we have experienced substantial growth during the four years of operation due to our award winning customer service and carefully selected product range."
"We believe that online sales will continue to grow and those stores that refuse to adapt will be left behind. Retail stores will need to adjust but there will always be a need for an instant purchase or customers to physically see and touch products," states Louisa Currie, Director, Bellybeyond.co.nz.
Thorsten Rolfes, Spokesperson, C&A Europe comments, "Both channels will in future have its raison d'tre. Today, we offer online shop in eight countries and they serve as a logical compliment to our existing retail stores. Depending on their purchasing behaviors, we are able to give our customers the opportunity for shopping-experiences both online and offline. The nice side effect is that online stores are available 24/7."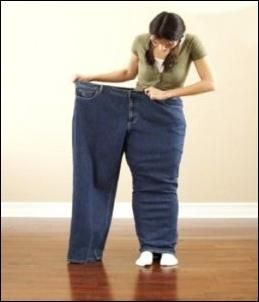 One cannot study and analyze the apparel before purchase in an online store. This is important in matters of clothing because different individuals have different body shapes. A fitting problem may arise when one resorts to purchasing a garment merely by looking at its pictures. When the delivered product arrives at the said destination, it may be too tight or too loose for the subject. Besides, the subject may not get the color that they had in mind.
The case is not the same with a retail store. One can try out the garment before purchase. Shoppers can get to choose from a range of colors that are in front of them. They will know exactly what they will have when they pay the money. Besides, the risks of getting a torn clothe or inferior quality material is reduced in a retail store. The option to try out the clothing before purchase is the biggest advantage that the retail store possesses. This quality may help it survive.
Besides, only a few genuine e-stores offer good deals. Many times, e-stores promise better deals in comparison to a normal retail store. But at the time of making a payment, the customers need to pay hefty amounts as taxes or surcharges. This is not the case while shopping with a retail store. All the amounts to be paid are made clear from the beginning and it is on the customers to buy it or leave it. Any transaction carried out through a retail store is more transparent.
Retail stores are more secured as compared to e-stores. While purchasing through an e-store one needs to give out their payment details, which leaves room for higher chances of hacking or scam. There are chances of the payment details getting misused by the site owner, as well. One needs to take care that the site from which the purchase is made is authentic. Otherwise, one is prone to becoming a victim of fraudulent. This may prove to be disastrous.
What if somebody wants a piece of clothing urgently? They are surely not going to look for it online, purchase it, and wait for around a week to get the product delivered to their household. The better thing to do in such a situation would be to look for the required piece in a retail shop nearby. One can get the piece immediately unlike in an e-store wherein one has to wait for days together to get the product shipped. The transaction completes faster in a retail store.
Retail stores have their own advantages and e-stores have their own! It cannot be said for sure whether e-stores will make the retail stores vanish in future or not. Modern retailers find that having e-stores in order to represent their business online drives more customers to their retail stores. Similarly, an established retail store will see more customers on their website. Thus, the two complement each other. As for now, both are equally important for an apparel sales business.
Whether e-stores will overtake retail stores or not, is a hard question to answer. It may or may not. Beating retail stores of apparel and fashion is a bit difficult, though! This is the reason the growth of apparel and fashion e-stores is slow as compared to other products. It is hard to speculate the technological trends, at present. If technology develops enough to satisfy mans need as well as greed, e-stores may win the battle.
References:
Ibef.org

Statisticbrain.com

Dmsretail.com

Fits.me
Image Courtesy:
Ddionline.firstlightera.com

Newbizblogger.com

C-and-a.com

Devolvelelaguitaaltaxista.com