Could the proposed development of container terminal by India's corporate port at Ennore near Chennai be a breather for apparel exporters based in Chennai? This is when exporters based in Chennai apparel cluster are facing intermittent bouts of congestion issues at Chennai container terminal with vessels imposing demurrage charges on the exporters.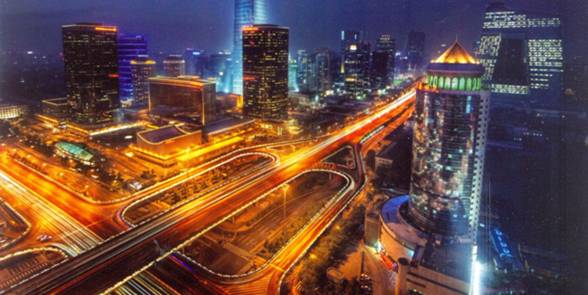 The terminal to be developed will be based on land lord concept model where the port will provide for basic infrastructure such as dredged basin/channel road and rail infrastructure, aid to navigation fire fighting facilities, utilities and water and power supply and management of the resources. Development and operation of the cargo handling terminal will be done through private sector participation through public private partnership basis on (build operate and transfer) BOT basis. The terminal which is expected to be commissioned by 2014-15 has been recently awarded to Bay of Bengal Gateway Terminal Limited for 30 years for development of the container terminal at an estimated cost of ` 1,403 crores for which concession agreement was signed in 2010. Minimum guarantee traffic mentioned in the concession agreement has been indicated at 9.8 million tones. Now, given the colossal export volumes originating through Chennai apparel clusters and other southern apparel clusters, nearby exporters can help in availing volume discounts on the containers being shipped. Getting volume discounts on the apparel cargo being shipped should not be difficult for exporters, given the fact that exim trade originating from Chennai is well balanced with equal number of export and import containers. This is likely to draw mainline vessels to the new terminal as it presently does to Chennai Container Terminal, the private container terminal operating at Chennai Port under Dubai Ports World. A bulk of Apparel export cluster is presently handled at Chennai Container Terminal (CCT).
CCT apart from providing mainline vessel services is also complemented by feeder vessel services connecting Chennai apparel trade with direct access to Mediterranean, Europe, Thailand, Vietnam, China and Korea. These mainline services are complemented by feeder services connecting Colombo, Vizag, Penang, Port Klang Malaysia and Singapore. Presently CCT is connected to 58 plus ports across the globe. Further improvement in productivity will enable it to bring couple of more services. Similar services can be provided by the new container terminal at Ennore and exporters can go on to avail the benefit of the same under joint collaboration between the exporters and terminal operators by higher productivity assured by higher apparel export cargo throughput.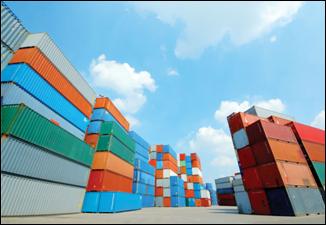 Chennai apparel cluster is predominantly an export centric centre. It contributes Rs 2500 crore as an annual turnover to Indian garment industry. The near 100 exporters manage to turn in nearly ` 2000 crore of business per year accounting 80 percent of the cluster's turnover.
Conforming to buyers demand, this group of manufacturers has in-house production facilities with even small players operating with more than 100 machines. The larger exporters have over 500 machines each. Employing latest technology like Juki and Brother sewing machines, this segment of players stitches close to 3 lakh garments per day and services diverse market destinations even countries other than US and EU.
Ideal on Connectivity & Facilities
The case for exporters based in Chennai cluster and also other parts of Tamil Nadu, making Ennore Container Terminal the new gateway, can be based on the fact that the port is surrounded by good number of container freight stations and thinly populated neighbourhood along with the availability of large tracts of land to trigger further port based developments. But most importantly, it is the mega connectivity improvement initiative planned by the port that can make using the terminal attractive for exporters. The project of four laning of 9 km long Manalivallur stretch of Thiruvottiyur-Ponneri-Pancheti (TPP) road at a cist of ` 143 crore, with a view to connect the three highways (NH4, NH5 & NH-45) to Ennore Port, is under implementation. The Ennore Port has contributed ` 13.75 crore to the project so far, as against the share of ` 34 crore. The port is implemented by Chennai-Ennore Port Road Company Limited, which is a special purpose vehicle promoted by NHAI, Tamil Nadu government, Chennai Port Trust and Ennore Port Limited. Construction work is in progress here and the project I slated to be complete by June 2013.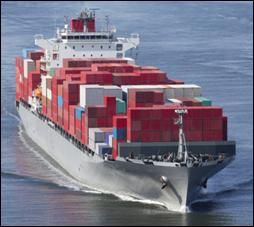 With a view to ensure smooth flow of traffic to and from the proposed container terminal, it has already been proposed to develop four lane northern port access with a right of way of 100 metres of 21 km between Ennore Port North Gate and Tachur on NH-5. The Estimated cost of the project is ` 362 crore. NHAI will implement the project on PPP basis. EPL will bear the cost of land acquisition for the project. NHAI is taking action to select the concessionaire. Now the Tamil Nadu government has proposed to take up the project on commercial format and for incurring land acquisition cost. Tamil Nadu Industrial Development Corporation is the coordinating agency.
The port is connected to Southern Railway network at Attipattu and Attipattu Pudhunagar railway stations at about 6 kms from the port, on the Chennai Gudur section of the Southern Railway. Ennore Port is planning to provide rail connectivity to the proposed container terminal from the Indian Railways mainline for rail movement of container traffic at an estimated cost of ` 40 crore. A new broad gauge line between Puthur and Attipattu costing ` 446 crore has been approved by the Central Government. EPL is to meet 50 percent share of the project cost. New connectivity initiatives augur well for apparel exporters as it will cut down on lead times for the shipment. Moreover, there are proposals to increase the water draft to 16 metres at the container berth area for accommodating vessels with bigger parcel loads.
However, it will be important for apparel exporters to make their independent transportation estimate to examine the viability to using the container terminal facilities at Ennore Port.
About the Author:
Mr. Partha Pratim Basistha is an expert on logistic issues. He undertakes research studies on port, shipping and railway transportation.
This article was originally published in the magazine "Apparel India", May, 2012.
Image Courtesy:

constructionweekonline.in

olh.com