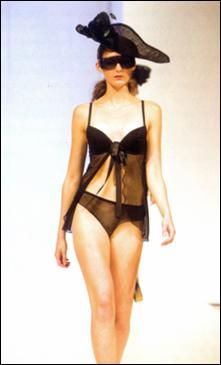 Moda Lingerie and Swimwear closed the doors on a successful spring/summer 2013 edition with a 3 per cent rise in attendance across the Moda shows, matched with reports of increased orders from across the halls.

Running at the NEC Birmingham from 12-14 August, Moda Lingerie & Swimwear showcased more than 270 lingerie, swimwear, shape wear and hosiery brands, making it the biggest edition so far of the UKs national show for intimate apparel. As well as playing host to new season's collections from key industry names this season's event also saw a large number of brands taking part for the first time, including many collections brand new to the UK.
Mark Revill, Sales Manager for Skiny, which chose Moda Lingerie & Swimwear as the venue for its UK launch, said, "Retailers at Moda loved the range, and liked the fact that the label is new to the UK. Retailers come to shows like this to discover something different and fresh, and thats what they were able to do."

Jonathan Crewe, Director of swimwear label South Beach, which also staged its UK launch at the show, was similarly positive. "Moda was definitely the right place to launch the brand, and we took great orders from the kind of independents were targeting," he says. "We had a great reaction to the range, and retailers have welcomed our fashion-led, club-style swimwear as it offers an alternative to more mainstream product."
This article was originally published in the Stitch Times magazine, September, 2012.