There was a time when fashion was considered to be a feminine thing. The motto of the global fashion industry was to attract women. But the changing time has led to a change in the attitudes of men and women, as well. Men are equally conscious of fashion in modern times. Gone are the days when only women used to keep a make up kit in their bags! Today, men have sprays, combs, hair gels, and many other stylizing things with them all the time.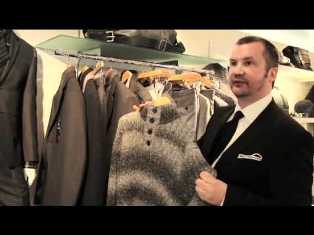 Menswear industry has experienced a boom in the recent years. Almost 12.2 million people went shopping for fashionable menswear in the year of 2011. Lord and Taylor posted a double digit growth for its menswear in the same year. Marks and Spencer saw a growth of around 27 percent in their water repellent menswear. Menswear market is witnessing a huge growth all over the world.
Researches indicate that menswear market is expected to become a $402 billion industry by 2014. The market is expected to expand by 14 percent by that time. US market consists of almost 35 percent of the global menswear industry. This industry is fast emerging in all parts of the world. Formal wear, casual wear, active wear, and many other types constitute of menswear. One can easily find brands and designer wears specializing in this category.
Retail shops have a special section for menswear in modern times. The luxury brands for menswear include Gucci, Hugo Boss, Armani, Versace, Brioni, Salvatore Ferragamo, Ermenegildo Zegna, and many others. Big time as well as small time retail shops all over the world have a separate section for menswear. New brands that only specialize in menswear are also cropping up. The demand for menswear is huge in the market.
Marks and Spencer, American Apparel, New Look, Topshop, Zara, Mango, and many other retail shops indulge in the sale of menswear. Menswear section is picking up pace in the world of apparel and fashion retail. It has become a huge industry. It is profit bearing to the manufacturers as well as retailers. This is because men in modern times are extremely fashion conscious. They prefer to wear trendy clothes. Besides, they spend more as compared to women.
Major brands in casual menswear include Levis, Lee, Pepe Jeans, Adidas, Nike, Reebok, and others. Well known formal menswear include Van Heusen, Louise Phillipe, and others. Many designers who design menswear have emerged in the market. Alexander Wang is a noted menswear designer in America. Designer menswear are sold and bought in large numbers. Gap Inc., a leading fashion retailer, recently launched a new range of menswear.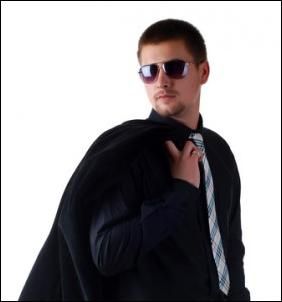 Men had fewer choices in the earlier times. Their accessories were limited to watches, boots, and chains. Their clothing was limited to shirts, formal trousers, shorts, t-shirts, etc. Jeans and jackets were worn, but only by a selected group of men! Women were more fashionable than men. Men taking too much of time before the mirror was seen as feminine. But nowadays, men are equally or sometimes even more fashion conscious than women.
But the men's fashion market has expanded considerably in modern times. Accessories are not limited to boots, chains, and watches. Various types of accessories in various colors are available in the market. In fact, many brands launch designs that are suitable for both men and women. In terms of clothing, men are seen wearing different types of clothes. Of course, they still lack diversity as compared to women's wear. But they have expanded immensely.
Fashion is not dependent on the economy of the country, as such! But it is a generally noticed fact that men in developed countries are more up-to-date with fashion. They live in style. Countries like USA, UK, France, Italy, and Japan have remained traditional fashion capitals of the world, both in terms of men's and women's fashion. They also are developed economies. The case is not the same with other countries.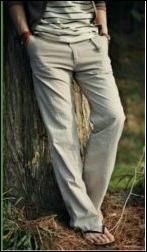 In developing countries like India, China, South Africa, Brazil, and others, which are also the emerging fashion capitals of the world, men are not so up-to-date with fashion. Their fashion sense is limited by geographical boundaries, by age, and by economic stratum. Men in developing countries (common men) are less receptive towards fashion trends. This is changing with time though! Common men in developing countries also try to imitate celebrities in terms of clothing and fashion.
Trends in menswear have always revolved around the comfort factor. Men would not wear anything that is not comfortable. Women can compromise on the comfort factor, but men cannot! No designers have ever challenged this notion. Even today, menswear market consists of comfortable wear like shirts, t-shirts, shorts, trousers, jeans, pants, etc. There would be very few clothing that is not divided from the hips. Of course, modern men have become more receptive to fashion which has lead to an expansion of this market.
Menswear market will continue to grow in the years to come. Unlike women, men too feel the need to attract mates and create an impression. Fashionable clothing will help them in achieving this goal. Modern men understand the importance of being presentable. This is the reason the menswear market is expanding like anything. Though women still remain the main target of manufacturers and retailers, menswear is not neglected either!
References:
Reportlinker.com

Articles.economictimes.indiatimes.com

Telegraph.co.uk

Goarticles.com
Image Courtesy:
Denimology.com

Article.wn.com

Fashioncostumejewellery.com

Ph.ioffer.com