While there has been a lot of flurry of activities; more against than in favor of Indian retail sector being opened to FDI, some online stores are already selling discounted clothing from companies such as Abercrombie & Fitch Co that have yet to officially enter the market.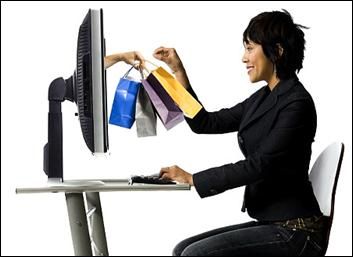 Homegrown start-ups including fashionandyou.com, myntra.com, snapdeal.com, dealsandyou.com, yebhi.com and HomeShop 18 - which is eyeing a U.S. initial public offering - are introducing India's growing middle class to midmarket U.S. brands, at discounts of more than 50 percent. Some two dozen online retailers, distributors and officials from U.S. and Indian firms were interviewed to determine how some of the hottest Western clothing brands, including Abercrombie, American Eagle Outfitters Inc and Aeropostale Inc ended up for sale on these websites.
None of these U.S. chains have opened stores in India, and they have no official licensees. Abercrombie and American Eagle said Indian websites were not authorized to sell their products. "Our brands do not have any authorized third party websites anywhere in the world; all of our stores and official websites are owned and operated by A&F directly - we do not license or franchise our frontline sales," Abercrombie said.
In other instances, online retailers bought from local manufacturers who supply the global brands. Those manufacturers are not supposed to sell apparel with name-brand labels, two Indian lawyers said. "What will happen is when these (foreign) brands eventually decide to come to India they will blacklist these sites," said Darshan Mehta, Chief Executive of Reliance Brands.
No Counterfeiting
The branded clothing that were found for sale in India's fledgling $10 billion e-commerce market does not appear to be counterfeit. Some of it arrives in India through distributors who may be licensed to sell in their home country but not in India. "There are goods that get procured from the Bangkok-Dubai grey market, also from regional consolidators who may not have the right to sell them here," said an Indian retailer. He said his firm buys its merchandise directly from foreign companies that are present in India and that allow sales of their brands on these platforms.