Evolving IT Trends For Mass Customization in Apparel Industry: Development of E- Catalogue and Digital Embroidery Design Module
Abstract: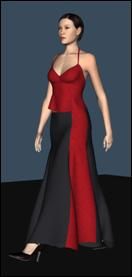 The concept of mass customization is gaining popularity day by day through the innovation of designers ideas. A large no. of boutiques owners, fashion houses, export houses, entrepreneurs etc. are found to be involved in customization of digital embroidery designs on fashion apparels, with the emergence of fashion houses and boutiques, there is need to develop an e-catalogue to visualize the customized designs on fashion apparels and module on Digital Embroidery Design to enhance the knowledge of untrained and semi skilled technical personals involved in the process of design development and manufacturing of fashion apparels in fashion trend.
Concept of Mass customization:
Mass customization is a hybrid of mass production and customization. Pine (1993) defines mass customization as the mass production of individually customized goods and services. The changing characteristics of todays consumer interests and industrial competition, mass production systems cannot satisfy both manufacturers and consumers; however, a mass customization system may achieve both manufacturer and consumer satisfaction, providing a low-cost customized product. The prerequisite of implementing mass customization is the application of advanced technology, such as the flexible manufacturing system, computer-integrated manufacturing, computer-aided design, and advanced computer technology.