Fashionis a huge term. It engulfs various aspects. Fashion is loved by an ordinaryhousewife and by a high profile model too. Its definition is different for acollege boy and for a fashion designer. Creativity is the key to fashion, andthere are no bounds to creativity. The world of fashion is creative andinnovative. Expression can be made in myriad ways. The rules of obscenity andvulgarity are equal to nonexistent in fashion.
Exposingclothes are considered fashionable and stylish in many cultures. But in manyothers it is seen as indecent. There is no clear definition to what exposingclothes are. Generally, clothes that reveal too much of skin are classified underexposing clothes. But there is no universal definition of 'too much'. Fashionlovers consider exposing clothes to be a part of fashion, while religious fundamentalistsare strictly against it.
Therehas been an immense hue and cry over women wearing exposing clothes. Models andactresses who showed skin on television were often subjects of criticism. VidaSamadzai, Miss Afghanistan, 2003 and the first woman to represent Afghanistanin an international beauty pageant, was a controversy queen in her nativecountry owing to her red bikini in the Miss Earth pageant, 2003. RevealingHalloween costumes have been criticized widely in USA.
Thefairer sex is often a subject of controversy in this regards. Clothes that aredeep necked or above the knees are categorized as revealing and not allowed everywhere.But in certain cultures, the tag of 'exposing clothes' is levied onto manyother types. For example, in certain countries, any clothes other than theirtraditional clothing are considered indecent and vulgar. But in many othercountries, shorts and jeans are a part of day to day, casual wear.
Menwear exposing clothes too in modern times. But men's clothing is rarely asubject of controversy. For example, low rise jeans for men mostly expose theirunder garments and give a funny look to their overall personality. Celebritiesfind it cool to pose topless in front of the camera. In fact, men many timespose in an under wear in front of the camera. Generally, women's clothing isnoticed more as compared to men's clothing.
Exposing clothes catches attention and distracts people from work. This is the reason exposing clothes are not allowed in work places. Offices prefer people wearing formals that never expose. It is considered to be a kind of indiscipline in corporate offices. Majority of the corporate offices have a dress code, but some allow casual clothes (that may or may not expose) once in a week.
They are also not allowed in majority of the religious places. This is because it distracts the attention of people coming to pray. It is considered to be an act of indiscipline in such places. These places do not encourage such clothes or fashion in entire. Freedom of fashion is a concept that is not acceptable everywhere. There are many more places and premises where this concept is not acceptable.
But such clothes become a high priority in certain occasions. People like to wear such clothes in parties and functions. This is because it helps them catch attention in the midst of many well dressed people. Late night parties have dress codes several times, that may especially ask people to wear exposing clothes. This is because it helps in creating a free and enjoyable environment.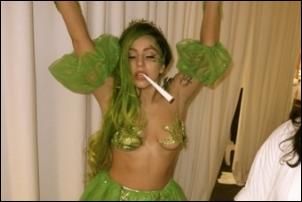 Celebrities and fashion models wear the most exposing clothes. It is very easy to spot Hollywood actresses in a bikini or miniskirt. Freedom of fashion is the most admired by them as they need to portray various roles at various times. Various celebrities have got into controversies at various point of time owing to such clothes. Lady Gaga exposing her chest in a Halloween costume recently attracted many critical eyes.
Exposing clothes are a part of the freedom of fashion; it simply cannot be denied! But this freedom cannot be practiced everywhere. There are limitations to freedom of fashion. Every premise or organization needs to have a dress code. The dress code need not be restricted to formals or "the supposedly decent clothes". The dress code should be decided on the basis of people present in the get together and their likes and dislikes.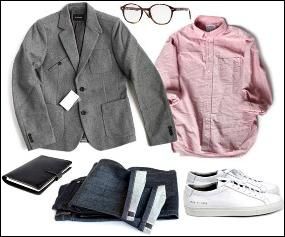 There can be adverse effects to exercising this freedom if it is not exercised with care. This is true for both men and women. Modern world is full of complications. One ought to act smartly in order to avoid trouble. One should dress as per the needs of the occasion. If the occasion demands fully covered clothes, one should be dressed in fully covered clothes. Or else, one can show off a bit of skin in order to create an impression.
The debates can go on for long as far as the use of exposing clothes is concerned. Whether it should be seen as a freedom of choice and fashion or indiscipline in the society is an individual opinion. Different people have differing views in this regards. Some are in favor of it, while others classify it under obscenity. Then there are a few who are indifferent to it. But it is a part of the society.
References:
1. Fashionista.com
Image Courtesy:
1. Despardes.com
2. Starztogo.com
3. Uncrate.com
4. Fauxionistas.blogspot.com