(Views expressed in this article are the personal opinion of the author.)
Seize the opportunity before it seizes you.
A Brand Manufacturers Dilemma and Countervailing Strategy for Private Labels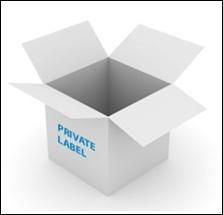 Looking at a comparison across markets, there is a slow, but steady continuation of private label progress, which is actually the result of more retailers deploying private label products in a growing number of categories. It is a phenomenon that had continued for more than two decades. With the global weighted average of 14.9%. Private label sales now account for 52% of sales in Great Britain supermarkets. In Europe where private label is most, developed, store capture an average 35% market share. In U.S., private labels market share is still under 20%. However emerging economies like India with 6.7% and China with 0.8% of total modern retail trade is at very nascent stage but growing. If we see private label sales contribution with respect to individual retailer then some retailer report from 40% to 95% of store sales of private label products.
The victims of this transformation are the small and medium brands that get delisted in favor of private label. As the growth of private label surpassed at twice the rate of famous house hold brands in last ten years, private label retailer now see it as a strategic weapon against brand manufacturer to increase store profitability and margin.
About the Author:
Sushil Chaurasia is an Assistant Professor at the Tolani Institute of Management Studies, Kutch