Online retailers like Zovi, Myntra offer simulating 'Touch & Feel' comfort to consumers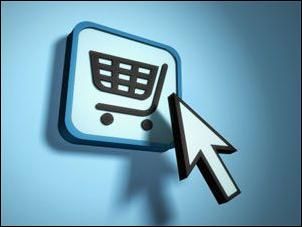 Recently, female employees at Ciber, a Bangalore-based IT consulting and outsourcing firm, were called into a slightly unusual session away from the line of duty a lingeriefitting workshop conducted by Zivame.com, a pure-play online retailer of bras, panties and thongs amongst other similar items. "They (women) are used to buying offline. So, one needs to talk to them in the language and environment they are comfortable with," explains Richa Kar, CEO and founder, Zivame. It not only spreads awareness about the brand, it also gives brand a face and credibility, she adds.
Like Zivame, a slew of pure-play online players are not only simulating offline buying experiences to provide touchand-feel comfort to consumers; they are also opening physical outlets to woo potential buyers and tackle negative perceptions about online shopping that are still rooted in the psyche of many Indian shoppers.
Consider Zovi an apparel retailer that sells in-house designed labels. The biggest challenge for Zovi is to differentiate itself from a dime-a-dozen me-too brands that have cluttered the online space over the last few months. So, what did it do? Simple: It rolled out a virtual trial room to enable its buyers to check out how select merchandise looked on them via an interactive webcam. The virtual trial room has worked well for Zovi, avers Monappa Nanlyanda, Zovi's marketing head. "There has been a jump of over 25% in conversion rates since we launched the virtual trial room," he says. To back up those efforts, the online retailer has rolled out a brand awareness campaign, including a TV commercial, and will soon display its range of merchandise at kiosks at malls and high-footfall sites. "Having an offline presence gives you credibility," says Nanlyanda. It also takes you closer to your customers who can now touch and feel the product, he adds.