A recap of the noteworthy events in the global textile machinery industry during 2012.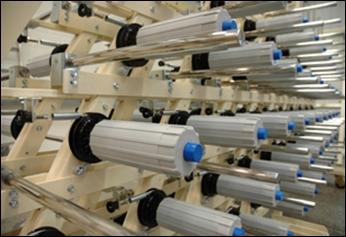 Two of the longest established names in the fibre and fabric processing industry merged to create a new UK-based business providing complete downstream machinery solutions to the international performance textiles, automotive and aerospace industries. Creel manufacturer Texkimp has joined forces with Web Processing, the prepreg, coating and laminating specialist recently acquired by Texkimps parent company Cygnet Group, to form Cygnet Tex-Web.
The new business combines over 80 years of experience designing and manufacturing engineering solutions to process fibre and fabric for uses including tyre cord, plane engines and high performance clothing.
The merger is expected to bring 50m of manufacturing projects to the UK in the next five years with over 95 per cent of solutions destined for global export. Projects previously subcontracted overseas by Web Processing will now be completed at Cygnet Tex-Webs state-of-the-art design, assembly and machinery testing facility in Northwich, Cheshire.