Retailing in India is at an emerging stage of its evolution, but within a small period of time certain trends are clearly promising which are in line with the global experiences.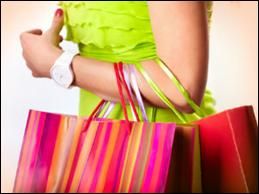 The business of buying clothes from manufacturers and selling them to customers is known as fashion retail. Organized retailing has become more popular in big cities in India. Most of the metropolitan cities and other big cities are flooded by modern organized retail stores. Many semi-rural areas have also witnessed entry of such organized retail outlets. The retail sector in India is growing at a phenomenal pace leading to job opportunities in different areas.
As a growing economy, India with its huge manpower and demand can arise as a leading giant in the retailing industry. A large number of opportunities are behind the Indian business people to explore and to attain. Food and Grocery, Retail Apparel, Beauty and Wellness, Furniture and Furnishings, Consumer Durable, Gems and Jewellery, Supply Chain and Rural Retail are some of the major avenues where Indian retail market concentrate and succeed.
A retailer is the one who serves the functions of providing the requirements of the people at the required place and time.
About the Author:
P. Benitta Christy is an Assistant Professor at the Department of Costume Design & Fashion, Rathinam College of Arts and Science, Coimbatore.