In this competitive world, establishing a small profitable business is a difficult mission. Unlawful activities have considerably increased which gives a tough time, especially for small entities, to survive in the competitive market. Apparel retail businesses have increased on a large scale, and so has the need for surveillance.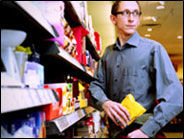 Shoplifting negatively impacts the profitability and smooth running of a business and is a common problem faced by retail companies. The apparel retail stores buy garments from the manufacturers or wholesalers and then sell it to the end users. The profit earned by them is the difference between the buying cost and the selling rate. However, if there is a loss incurred due to shoplifting or other thefts or errors, it becomes difficult for the retailers to continue the business as they have liability to pay towards the cost incurred for setting the business. Expenses like rent, wages to employees, security and other miscellaneous expenses have to been borne by the retailer whether or not they earn profit.
According to the 2009 study conducted by the National Retail Federation, about 35% of shrinkage was due to shoplifting and the total amount of shrinkage was 1.44% of total retail sales. 'Shrinkage' means the difference between the amount of inventory a retailer had and the actual stock he has in the store.
The 'Associated Press' reported that Wal-mart stores in New York had lost about $3billion a year due to thefts. According to the annual global retail theft barometer report published by the Centre for Retail Research (CRR) in 2009, it was found that there was rise in shrink in all the regions surveyed. The highest increase was in North America with 8.1%. The increase in Middle East Africa was 7.5% and Europe was 4.7%. Moreover, the highest shrinkage losses were found in apparel and tailored clothing with 3.64% of profits, accessories being 3.85% of profits.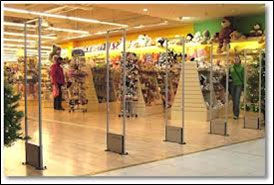 Apparel stores have to bear huge losses due to theft all over the world. It is not easy to quantify how much lose has incurred due to shoplifting. Stores lose profit for reasons other than shoplifting like theft by employees, vendors, delivery staff, storehouse keepers, etc. Hence nowadays, for retailers it has become mandatory to use accurate EAS (Electronic Article Surveillance) systems. Apparel retailers have realized that they need to increase surveillance to get rid of shoplifting.
The top retailers all over the world now use powerful EAS systems to curb shoplifting, organized theft. At the same time, making sure that it is simple for the employees to use it. EAS is a technological method to fight against shoplifting from retail shops, libraries and other stores where commodities are kept on display. Sensor tags or labels are fixed to the products on sale. A detection system like alarm is put up at the exit of the store.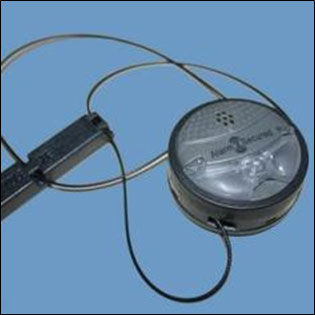 If merchandise is taken out of the store without deactivating the tag or label, alarm will ring and the thief will be caught. Apparel retailers were the first to start using the EAS systems as these stores were shoplifter's easy target. Nowadays, EAS solutions offer variety of products to the retailers according to their needs. Ink tags, spider wraps, 3 alarm tags, cable locks are the few improved products of EAS.
There are different types of security tags, labels, tag removers, label detectors, deactivators available in the market. EAS system is a good prevention method as far as casual shoplifters are concerned. Such people are not much aware of the operation of these systems. Hence, either they don't steal or if they do, get caught easily. But trained thieves sometimes know to remove or deactivate the tags. In such cases, ink releasing tags in addition to the security tags can be beneficial.
A new tagging concept was introduced in late 1990's known as 'Source tagging'. It was cost effective and proficient method where the manufacturers or the packers would tactfully keep the AM (Acousto-Magnetic) security labels on the merchandise before delivering to the retailers. Source tagging is advantageous for both the manufacturer and the retailer.
Retailers in US lose approx. $8.9 billion due to shoplifting during Christmas and holiday seasons. Certain products are easy target for shoplifting as they are small, lightweight and can be quickly hidden. Though these items seem to be small they cost big bucks. A retailer may have to sell dozens of units to recover the money lost over a stolen item. Sometimes when stores lose profits due to shoplifting, they increase the price of the products on sale.
Shoplifting has become a major reason of retail shrinkage. Though a casual shoplifter may think picking few items from a store is not a crime. But such few people together make a large impact over the retail business all over the world. Today, we can see retailers using more than one EAS systems in every small or big apparel retail stores. To conclude, we can say that least expensive EAS system is enough to get hold of a casual shoplifter but latest and powerful surveillance methods are still required to seize a trained and informed thief. The retail business has understood this fact and has increased the use of different types of surveillance systems as security measures.
References:
1. Logisticsviewpoints.com
2. Azcentral.com
3. Smallbusiness.chron.com
4. Checkpointsyste
5. En.wikipedia.org
6. All-tag.com
Image Courtesy:
1. Shine.yahoo.com
2. Forcesecurity.com
3. Ebay.ca
4. Caleaedenului.blogspot.com
5. Centrossys.com