(Views expressed in this article are the personal opinion of the author.)
Budget 2013: FM P Chidambaram has tough task ahead
Budget 2013-14 is possibly this government's last attempt at deliverance before the nation goes to polls in 2014. The balance between politics and economics will not be easy; the FM has a tough task ahead of him.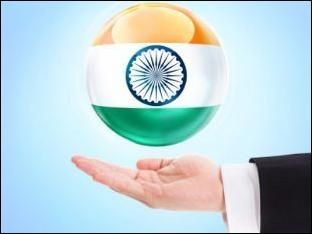 It's a troubled macroeconomic environment; a GDP growth rate that is the lowest in years, untamed fiscal and current account deficits, mounting inflationary burden, decelerated growth, sagging investment and consumption demand and a sluggish global economy. All this in the backdrop of the ticking electoral time bomb provide a precarious platform for the Budget this year. South Block is signalling a 'responsible' Budget for 2013-14. The FM has brought focus to our economic problems since he took over. Industry needs a Budget that is creative, presents a futuristic vision, provides policy stability, encourages budgetary disciple and strongly promotes growth.
Fiscal consolidation and growth acceleration are equally critical, and the economy would find it difficult to move forward without focus on either. While increased government spending is crucial for reviving a slowing economy, there is an urgent need of putting in place a tighter fiscal regime. One of the other bigger areas of budgetary concern is the trebling of the current account deficit (CAD), mainly due to gold and oil imports, from under 1.3% to 4.2% of GDP during 2007-08 to 2011-12, and to 5.3% now. This has a ripple effect of sharp reductions in domestic savings and investments.
The FM is known to have presented dream Budgets in the past, but this year demands masterly strokes. Recent policy measures aimed to address issues of slow growth and weak investor sentiment are only the tip of the iceberg; there is an impending need to bring about focused reforms in order to be able to deliver on our economic priorities and the aspiration of becoming a superpower. The priority list, in my view, should include:

Reigning in the twin deficits: Reduce the fiscal deficit below 4% by 2014; prune subsidies, rationalise government schemes, prioritise outlays and also look at setting up of an Expenditure Reforms Commission to curb unnecessary non-developmental expenditure. Spending discipline is critical and requires political courage, but we have high hopes. Revenues will come from accelerating the disinvestment process, monetising surplus land with the government and unlocking assets of sick PSUs. Exports revival and import contraction are required to bring down the CAD, which is 5.4% of GDP.
Widen the tax net: Several sectors within services and otheschers remain largely unorganised and tax-evasive. It is time to be bold and widen the tax net; amongst others, it is high time that rich farmers are taxed. Both income and capital gains tax should apply to certain levels of agriculture income. This will help to bring an end to the use of agricultural income as a route for black money. Infrastructure is the Achilles' heel of our growth story.
Everyone would agree that it's critical and has one of the largest multiplier effects on growth, yet we've not managed to fix the problems. The government's policy logjam brings progress to a standstill. Prioritise investments in core sectors such as infrastructure, power, gas, railways and urban development (affordable housing). The focus should be on making the sector viable and capable of attracting capital. Policy measures should be clear and long term.

Revival of investor sentiment: India needs about $80 billion of capital inflows and, so, global investors on its side. Strategic signals, such as presenting a roadmap for implementation of goods and services tax and Direct Taxes Code, will go a long way in raising the credibility of India in the eyes of the investors and local corporate, not to mention that GST itself could create GDP growth of about 1-1.5%.



Focus on employment: In all the number crunching, we fail to look at employment data. The FM must focus on sectors that create value through employment generation. Increase the share of manufacturing in India's GDP to raise growth to more than 8% through increased concessions, reduced taxes and easier financing.



Improved policy execution (too little, too late?): The government has started moving in this direction by announcing reforms in sectors such as aviation, retail, pensions, etc. However, much needs to be done to translate these into tangible results.
The challenges may be plenty, but the fundamentals of the Indian economy remain. India today needs to show more will and conviction than 1991 when it started the economic reform process. The government must deliver a Budget which reflects that economic growth and stability supersede political considerations.
About the Author:
Mr. Richard Rekhy is the CEO of KPMG India.
This article was originally published in the Economic Times dated 28th February, 2013, written by Mr. Richard Rekhy, CEO of KPMG India.