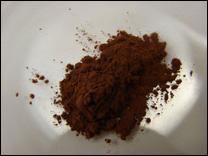 Today great interest has been created in eco-friendly, biodegradable and non toxic natural products for the concern of environment. As there are risks involved during production and use of synthetic dyes, fibers and chemicals, trends towards natural textile is getting tremendous importance. Although synthetic fibers and dyes have easy care properties, light weight and durability but they have some limitations like they produce static charges which affects the skin of wearers and also causes pollution to the environment.
Jute is known as the "golden fiber". Today jute has become one of the widely used fibers in the world. Jute has low wax content due to which it is very harsh. For this reason jute must be softened so that fibers could be separated and it must be lubricated. Suitable amount of water and oil is added to the fiber and then passed through a series of rollers until the desired change in character is attained. It is very difficult to remove the dark colour of jute but due to developments in bleaching of jute satisfactory results with little or no loss in strength and slight weight loss could be obtained. Due to these improvements, use of jute is increasing effectively.
About the Authors:
Vipin Kumari is an Assistant Professor at the Department of Home Science, Mahatma Jyoti Rao Phoole University, Jaipur, Rajasthan.
Dr. Suman Pant is a Professor at the Banasthali Vidyapith University, Tonk, at Rajasthan.