Pied Piper of Hamelin is a known legend, wherein he lures people and animals with his magical flute. The retailer is like a pied piper; in a positive note, involved in charming customers for enhancing sales, satisfying his employees to retain them, and managing his stake holders.
Global retail industry continues to grow despite economic doldrums. People have developed a strong attraction for luxury items. A Deloitte report states that more than 80% of the top 250 retailers have posted increase in their revenues. The sector has grabbed immense attention in the recent past. Consumers appetite for luxury goods is robust, and marketing efforts of retailers focus on appealing to the aspirations of consumers, emphasizing on product value and consumer loyalty. To remain competitive in the dynamic retail environment, it is crucial for retailers to facilitate seamless customer service.
Earlier models of retail were mostly run as a family business with members staying and managing the business together due to the existence of joint family system. In the contemporary retail format, there are two trends; single multi-category stores or chains, and big stores. To survive in such an environment, retailers need multi skills; technical knowhow, and lead operations, manage their staff and cater to consumers. The requirements have increased manifold, and managing the retail business has also become complicated. A successful retailer needs to be a pied piper when dealing with his staff, managing his stake holders, and while attracting his customers.
A well planned format, and in-store arrangement enables the retailer to maximize sales. Retail space needs to be changed as a primary point of brand contact. The store format must also embrace the virtual environment as a point of contact to the brand from anywhere and at any possible time. Retailers, apart from their expansion plans also need to focus on the real estate strategy, as need for physical spaces have started shrinking with the advancement in virtual options. Retail store needs to be transformed as a space providing a pleasant experience to customer rather than a mere place to transact.
Retaining retail staff:
In retail, it is no secret that the attrition rate is fairly high. Retail industry, which clocks around $28 billion, employing 2 million people sees an attrition rate of 50%; annually.
Generally, there are three main reasons for an employee to leave the retail store.

Unsatisfactory pay package

Lack of good working conditions, and

Dearth of adequate retail training.
Of all these, the third is the major reason for employee turnover. An employee who lacks adequate skill sets to perform the job is likely to quit the job soon. Employees are also skittish is quitting their jobs whether or not they get better prospects. Retail staffs need to be trained as the brand ambassadors of the store. They should be empowered to use social media options such as Facebook, and Twitter or text messaging to get in touch with their customers.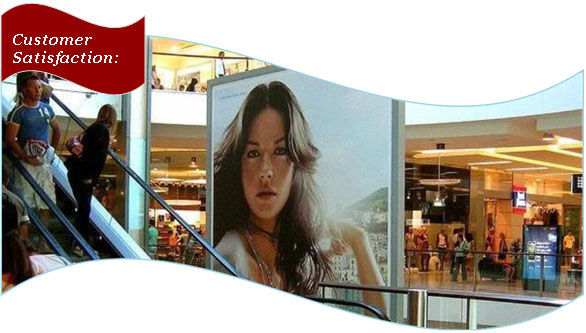 Retail industry is in the middle of customer revolution. Customers crave for integrated shopping experience across multiple channels, and also demand retailers to give them the same. Connecting with the customers is one of the biggest challenges facing retail business today. Customer acquisition and retention are the key factors that decide the success of a business. Converting marketing leads into customers, and coming up with creative strategies to promote and advertise the product are the two areas which is vital for every business.
Beyond simple retail:
A proactive retailer needs rapid adoption of digital media, mobile services, and tablets equipped with shopping applications. They need to seek opportunities to embed the virtual world into their strategies by developing appropriate technologies to create an impressive and long lasting relationship with their customers. Retailers are attempting to make shopping a more stimulating and satisfying experience, rather than simply comparing options for lowest available price for a particular product.
The success of a modern retail format is accomplished only by 50% with the right blend of brands. The remaining 50% and the most essential factor is attracting the right customers on a regular basis. Retailers need to focus on capturing the fast evolving imagination, and expectations of their customers. If they are successful in doing this, customers whether or not; they remain loyal to their brands, will remain loyal to their retailers.
References:

Images Retail, March 2012
"Leading on the Edge of Chaos", Emmett C. Murphy and Mark A. Murphy.