International politics leaves its imprints on all the sectors and industries of the world. There may rarely be an area that remains unaffected by the political and economic happenings around the globe. Textile industry is no exception! If a certain result is announced for the presidential elections in USA, it will have its impacts on the world textile industry. A sudden fall in the share prices of Euronext will affect textile companies all over the world. The recent economic downturn in Europe and USA has had its own effects on the global textile industry.
USA and almost all the European countries were and are somewhat still going through a period of economic turmoil. After the Great Recession, 2008/09 hit the countries, little signs of economic progress have been noticed. Many job losses have been reported since then. Many huge European and American companies went bankrupt. It caused the Wall Street to lose trillions of dollars. It reduced the spending power of a common man in Europe and USA, which eventually affected all the businesses in these countries.
The global textile industry, like all others, has not remained untouched by the economic slowdown in these countries. Europe and USA were and still remain one of the leading textile importers of the world. But owing to the financial crisis in these countries, their obvious choices for textile imports are no longer obvious! Textile giants like India and China may no longer be in their list of lucrative textile exporters, owing to the rising labor charges and inflation in these countries. They are forced to look for cheaper options like Vietnam and Bangladesh. Besides, these cheaper options may also not see trade in the proportion that India and China used to see at some point of time.
The scenario is such that on one hand, the traditional markets of USA and Europe are focusing their attention on the emerging textile industries like Vietnam, Bangladesh, and Cambodia. And on the other, traditional textile exporters like India and China are trying out their luck with emerging textile markets of the world. In the recent past, many new countries like Russia, South Africa, Australia, and Japan have expressed their interest in importing textile and textile products from India and China.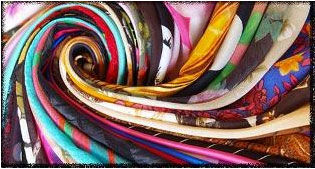 Textile imports into these countries have increased considerably in the past. Shaoxing, one of the biggest textile products exporting cities in China, has more than a 1000 big textile companies to its credit. Out of the total production in the city, textiles comprise of around 64.5 percent. When textile exports into the European markets reduced, these textile companies found a good market in Russia. In fact, many of them have set up their own branches in Russia and are reaping profit out of the same.
Surveys show that Chinese exports to USA decreased by 35.58 percent in the first quarter of 2012. On the other hand, Russia offered a concession to China on textile and apparel exports into the country in the same year. India has a similar story. Surveys indicate that Indian apparel exports into USA reduced by almost 10.6 percent in the first half of 2012. Indian exporters, too, have a lot of hope from Russia and other emerging textile markets.
Japan is considered an extremely attractive market by Indian textile exporters. The size of the Japanese clothing and textile market is estimated to be worth around $37 billion. This market is hard to capture for the Indian textile exporters as almost 90 percent of the total market is dominated by China. But the political relations between the two countries may leave room for competitors. Indian exporters are trying to cash in on the not-so-diplomatic relations between the two countries.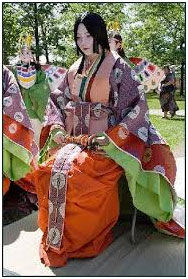 Japan is an attractive market for many other countries other than India and China. Indian exporters have a thing or two to worry about in this regards. Competition from neighboring countries like Bangladesh and Pakistan is an issue. These countries along with India see good prospects for textile products in Japan and are striving to establish trade relations with these countries. Besides, the developed economies of the world like USA, Italy, and other European countries also tend to export textiles to Japan. Japan currently has or is negotiating Free Trade Agreement (FTA) with many nations.
South Africa is one of the fast developing textile industries of the world. But at the same time, it is also an emerging textile market. Despite its enormous reserve of natural resources, it prefers to import textiles at many stages. Imports from China are restricted though. It was observed that Chinese textile industries leave local textile manufacturers with no share of profit. But the fashion loving South African populace offer textile exporters from other parts of the world ample of opportunities to export their products.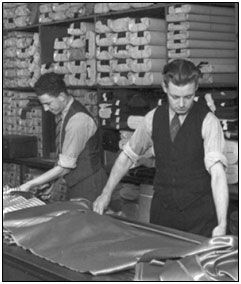 Australia has always remained an attractive textile import market. It has an attractive market for the developed economies that offer expensive textile products; and an equally good market for the developing economies that offer cheap textile products. India exports woven and knitted apparels, made-ups, filaments, carpets, social yarns, fibers, wool, bulks of cotton, silk, fabrics of different types, etc. It also imports textile products from other countries of the world. It is considered to be the most open market of the world.
USA exports majority of its textile products to Australia. Australia is a part of the negotiations for the Trans Pacific Partnership (TPP) agreement. It will soon be eligible for free trade with many countries of the Asia-Pacific. This pact is expected to lead to increased imports from the Asian region. It acts as a good market even for its neighbor, New Zealand, when it comes to apparel imports. New Zealand exports 70 percent of its apparel and clothing products to Australia.
A number of African countries have recently joined the race for textile exports. Textile industry, being an industry requiring minimum investment, and Africa, being a region rich in
human and natural resources, is making maximum efforts to enrich its textile industry. Australia is one of the many countries it targets. Though they mainly focus on European and US market currently, they have an eye on the Australian market, as well.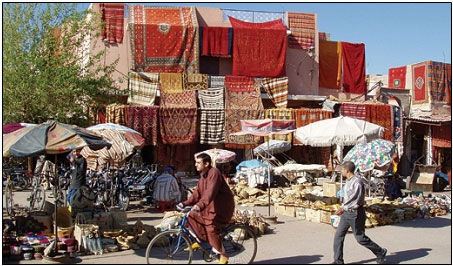 Many countries serve as a good textile market for certain other countries that are geographically close to them. For example, Middle East Asian countries are good textile markets for the other countries of Southwest Asia like Turkey, Lebanon, Oman, Qatar, Cyprus, Jordan, and others. The geographical location of any country also plays an important role in its imports and exports. Similarly, China exports textile products immensely to Japan because of its proximity to Japan.
Import and export policies exert tremendous influence in the making of a textile market. If the country is liberal on textile imports, it is likely to be targeted by a number of textile exporters around the world. The textile policies can also be targeted towards the benefit of certain countries or towards restricting certain others. Many times, governments frame certain policies just to enhance their political relations with certain other countries.
It has been noticed that developed economies are generally importers of textile and developing economies are exporters of textiles. This is because textile manufacturing is largely labor intensive. Emerging economies generally have an advantage when it comes to manpower as compared to capital or machine investment. Developed economies, on the other hand, generally tend to import low priced goods like textiles and export high priced goods like machinery. They can afford the initial investment required in this direction. However, this rule is not applicable everywhere!
The scenario may not remain constant all throughout. Possibilities of textile markets becoming textile exporters always remain. India and China were not exporters of textile products from the very beginning. They developed dominance over this industry with the passage of time. Similarly, Japan was once a major producer of textiles. But nowadays, it is considered to be an attractive textile market for many countries including India, China, ASEAN countries, US, and Europe alike.
Textile exporters many times remain unaware of the opportunities in emerging textile markets. This leads to a slow economic growth of businesses as well as countries. It is necessary to keep businesses up-to-date about events and happenings all over the world. Only then can they tap the potentials of the global textile market! Emerging textile markets can provide immense profit to textile manufacturers and exporters. The key remains in being awake and alert!
References:
1. Wikipedia.org
2. Chinadaily.com
3. English.peopledaily.com.cn
4. Articles.economictimes.indiatimes.com
5. Thehindubusinessline.com
6. Researchandmarkets.com
7. Economywatch.com
8. Finz.co.nz
Image Courtesy:
1. Rusembassy.in
2. Factsanddetails.com
3. Merinostate.com
4. Smithsonianjourneys.org
5. Art.com