India has shot to the fame as a fashion centric realm in the world. Indian designers have created a tempest in the glamour world. India has always been admired by the world for its rich culture, heritage, festivals, rich spices and traditions. Earlier, Indian fashion was rarely recognized in the international fashion world. Today, Indian designers are renowned in the international fashion industry and they have placed India among the top countries in fashion.
Indian fashion has carved a niche in the international fashion front. Indian textiles and fabrics were already a rage in the foreign markets and now the designers have stepped in to enthrall the international fashion industry. Due to the varied cultures in India, there is no particular or single dressing style. This diversified nation has given a vast scope of creativity to the designers. Blending different dressing styles have set new trends. The film industry also has a prominent role in determining the Indian fashion style.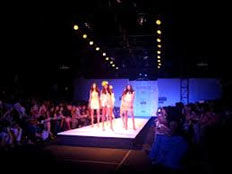 In 2009, the first ever India International fashion week was organized in Delhi which gathered fashionists from all over the world. The fashion designers from countries like UK, France, Canada, Pakistan, China, Italy, Turkey, USA, Spain, Sweden, Denmark and more along with the Indian designers took part in the three day grand affair. Such events allow people to compare the designs showcased by the Indian and the western designers. The Indian designers consider that such experience will boost the competition level and let them know where India stands on an international fashion front.
At present, India has been grabbing accolades internationally for fashion. The foreign audience is mesmerized by the Indian fabrics and fashion styles especially the 'sari'. It has attained the title of being the most aesthetic clothing in the history of human race. There are many Indian fashion designers whose works have been appreciated in the international fashion arena and are sought after by many glam divas of Hollywood. Tarun Tahiliani, a well known name in Indian fashion circle, had designed a stunning orange Kanjeevaram saree for Oprah Winfrey.
Ritu Kumar is a well known face in Indian and international fashion industry. With her unique sense of style and mixing traditional Indian techniques with modern materials, she is creating a big buzz in the fashion circle. To her credit she has designed outfits for celebrities like Jemima Khan, late princess Diana, Mischa Barton and Melanie Brown apart from designing clothes for Indian participants in the international beauty pageants. She is successfully running a store in North America and has a book published by Christies known as 'Costumes and Textiles of Royal India'.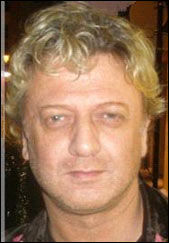 Another Indian designer who is famous in international fashion industry is Rohit Bal. He has doled up celebrities like Cindy Crawford, Uma Thurman, Pamela Anderson, Naomi Campbell, tennis sensation Anna Kournikova and Elizabeth Hurley. Shane and Falguni peacock, another familiar name doing the rounds in the international fashion business. We have seen celebrities like Katy Perry, Fergie, Cheryl Cole, Britney Spears, Kim Kardashian Jennifer Lopez, Madonna, Rocker Ozzy Osbourne wearing their outfits.
Manish Arora also known as John Galliano of India has many feathers in his cap with regards to international fashion. He has represented India in the Hong Kong fashion week. Moreover, the Outlook magazine has awarded him the title of 'the best Indian fashion designer'. He has also designed for the famous model Heidi Klum. There are other famous names like Manish Malhotra, Sabyasachi Mukherjee, Wendell Rodricks, JJ Valaya, Ritu Beri, Rina Dhaka and Abu Jani and Sandeep Khosla in the fashion circuit who have showcased their collections in India as well as international fashion shows.
These designers have displayed their talent with variety and freshness in their collections. Each one of them has their unique style which sets them apart from their counterparts. As per the reports of the Fashion Design Council of India, the Indian designer market which is currently worth $50 to $60 million will shoot up to $225 million in the next ten years. Indian fashion industry is growing rapidly and is reaching the top level internationally.
According to the international fashion experts, India has excelled in every sector and it was anticipated that Indian fashion industry would turn out to be a strong competitor for others who are already recognized in the international market. If we consider the Indian fashion scenario, it cannot be placed at the top level on an international platform. But there are few Indian designers as mentioned earlier, who have reached the pinnacle, have placed India on a global podium.
Indian fashion not only rests at the top position globally, but western designers have also been inspired by the Indian fashion styles. When international ace designer Karl Lagerfeld decided to show Indian styles in his new collection, it came as no surprise how much Indian fashion fascinates the west. He beautifully transformed the Indian wear adding a touch of west. He made sari gowns inspired by the Indian sari.
Lagerfeld designed churidaar pants from churidaar and dresses from Anarkali kurtas and Maharaja coats. He gave a royal touch to his garments by embellishing it with pearls, gold and silver work. Additionally he accessorized it with maangtikas, nose rings, traditional Indian waist belts and hand bands, queen's necklace etc. which made the models look stunning. Furthermore, Chanel displayed amazing variety of Indian designs, fabrics and ornaments in the Paris-Bombay show held in Paris.
The fashion world has been enticed by the rich heritage of India. Geniuses of the fashion world like John Galliano, Marc Jacobs, Alexander Mc Queen, Gianne Versace, Jean Paul Gaultier to name the few have been attracted to the Indian hand weaving techniques, vibrant colors and unique embroidery styles.
India is growing swiftly in almost all the spheres therefore; it comes as no surprise when it is conquering the fashion world too. It is an exciting phase for the Indian fashion and designers who are rapidly growing and excelling on the international fashion front.
References:
1. Business-standard.com
2. Indiamarks.com
3. Siliconindia.com
4. Didiswardrobe.com
Image Courtesy:
1. Blogs.reuters.com
2. Swalser.biz
3. Guardian.co.uk