With the opening up of the Indian economy, fashion is one sector that has attracted the attention of maximum number of global brands/retailers. However, doing business in India is not an easy task especially for the new entrants. Indeed, a lot of them have managed to sail through the windstorms in the Indian market. As BS Nagesh, Founder, Trrain says, It is important to know how foreign brands look at the Indian market. When large retailers look at India, do they look at the 100 billion dollars possibility in five years or do they look at the 1.2 billion population which can then be multiplied by one dollar, which ultimately comes to 1.2 billion dollars.
Explaining the situation Venu Nair, MD, Marks & Spencer India says, While we see India as a huge customer base with an equally huge population this is further broken down into what is the actual market potential and what we can take. In fact, most global brands feel things are changing for the better. As Vineet Gautam, CEO, Bestseller India points out, The last three to four years have been tougher. We see a change as men are becoming fashionable these days. However, the womens market is growing faster in terms of fashion. Fast fashion, which is our forte, is becoming popular.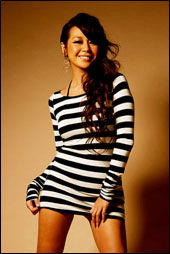 Each brand wants to be globally consistent. However, as Gopal Asthana, Business Head, Shoppers Stop, says, in India it is not easy to capture this aspect every time. They will associate with a retailer only if their requirement in terms of offering the right brand environment is fulfilled. And Nagesh emphasizes it is imperative for international brands to adapt to local demands and sensibilities rather than just offer a flat platter with an assortment that would have little local relevance.
Indeed, while creating an assortment for the Indian market is important, sourcing it locally is another issue being faced by most global brands. Gautam explains, Sourcing is a difficult task, if you bring products from outside, you need to be relevant. There are some categories you cant source in India. For instance, high fashion denims are a big challenge that you cant source in India and shoes are another.
High retailer margins and generating a profit was another challenge being faced by global brands. Nagesh says, generally in India retailers demand a minimum 60 percent margin. But being an international brand you should be able to fetch a price where yu can give a 55 to 65 percent margin to the retailer and still make a 15 to 18 percent profit, which is a good benchmark for an international brand to achieve.
Another important issue that helps a brand rake in profits is an efficient supply chain. We are a fast fashion retailer and have to put products in stores across the country almost every second day. When we look at the cost aspect, the time lag that is there and the cost of not having our stock on the retail shelf on time is much higher than building on your own supply chain, opines Gautam.
This article was originally published in the stitch Times magazine, June, 2013 issue.