(Views expressed in this article are the personal opinion of the author.)
India and the 27-nation European Union, our largest merchandise trade partner as a single economy, are inching toward a bilateral Trade and Investment Agreement, but every time when the two sides meet, gossip mills start working over-time that BTIA is in the offing, but that does not happen. Trade and investment talks between India and the European Union (EU) could be in limbo for years, if not concluded in 2013, as the 27-nation grouping is likely to shift its focus to a trade deal with the US.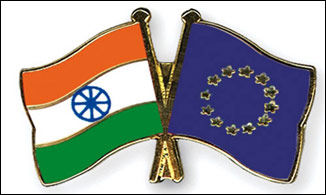 Negotiators have missed several deadlines to conclude the deal that aims to boost trade and investment flows by removing tariff and non-tariff barriers. Indian and the EU started negotiations for a broad-based trade and investment agreement in 2007. The progress on the talks is stalled by disagreements on issues like import duties on automobiles, pharma and alcoholic products, and trade in services and intellectual property rights. While the EU has been pushing for greater market access for its products like automobiles, wines and spirits, India seeks greater access for its professionals, the grant of data secure nation status by the EU. Liberalisation of Indias financial sector, especially increasing the FDI limit in insurance, is also crucially important to conclude the deal.
Only the other day, both sides concluded another round of talks, which, according to the European Commission, provided a renewed momentum to bring the negotiations forward. In a similar tone, New Delhi said that a clear understanding was reached that a balance needs to be arrived at for meaningful expectations of market access on both the sides. However, such statements do not demonstrate any explicit position.
For coming up with a successful trade pact, the EU side needs to narrow its ambitions. Till now, it seems they are asking for more, but unwillingly to give back. For example, while they are demanding India to raise the equity cap on FDI in insurance sector and reduce the tariffs on imports of automobiles, they are unwilling to grant India Data secure status and allow free movement of professionals. Moreover, another irritating demand is for TRIPS-plus measures, which if accepted by India, would have a negative impact on healthcare in India and other countries across the developing world.